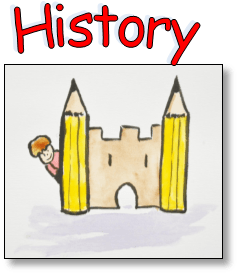 At Nether Green Infant School, history develops children's knowledge of historical periods, events and significant individuals. It gives our children a chance to become detectives and explore the past in exciting ways. We ensure that we inspire our pupils' curiosity to know more about the past, as well as giving them the skills needed to enquire, analyse, interpret and problem solve.
We want all children to be aware of their own history, including changes within their own lives, as well as an understanding of the past beyond their living memory. We want them to understand how people lived in the past and begin to make links between the past and modern times.
We encourage first-hand experience wherever possible, including visits and interactive workshops.
Stumperlowe Park Road
Sheffield
S10 3QP
0114 2304094
enquiries@nethergreen-inf.sheffield.sch.uk