School Uniform
Our school uniform consists of a choice for the 'top half' from:
red, green, bright blue, light blue or white polo shirt with embroidered school logo
or:
red, green or blue checked dress
with:
red, green or blue sweatshirt or cardigan with embroidered school logo
You may choose any style, colour etc for skirts, trousers or shorts.
Our school polo shirts, sweatshirts and cardigans may be bought on line at School Trends. Alternatively you can download a parent order form and order by post.
Alternatively parents and carers can buy a sew on badge from the school office to apply to plain sweatshirts and polo shirts.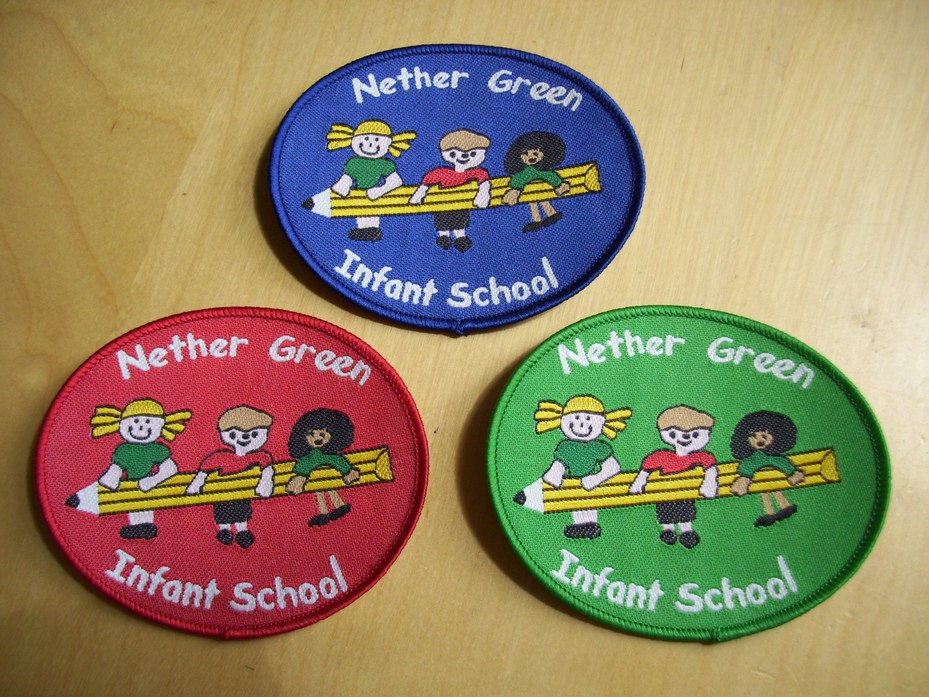 Our school office also sells PE bags and Book Bags.
PE
The children wear a t-shirt and shorts for PE. They can be any style or colour.