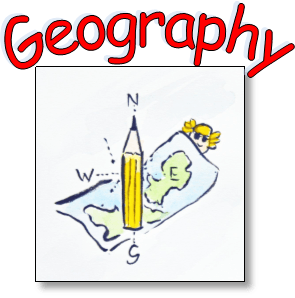 At Nether Green Infant School, geography helps children to develop a sense of belonging and enables them to begin to understand their place within their local environment and the wider world.
Children will use maps, atlases, globes and photographs whilst developing their use of geographical vocabulary and skills of enquiry, fieldwork and problem solving.
We aim to nurture and encourage children's natural curiosity, so they become inquisitive, questioning learners with a sense of wonder about the world and its people. As children find out about a range of different cultures and traditions, they learn tolerance and understanding of other people and environments. We aim to motivate and inspire our children to find out about their world, both physical and human, and to recognise that we are all connected.
We provide children with the foundations needed to become responsible global citizens so that they can take an active part in contributing to and protecting this world as they grow up.
Stumperlowe Park Road
Sheffield
S10 3QP
0114 2304094
enquiries@nethergreen-inf.sheffield.sch.uk