News!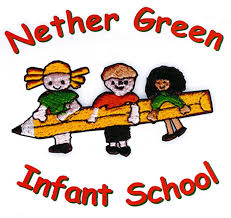 Find out about the latest exciting things that are happening in our
Nether Green Infant school community.
The children have put together an amazing video to say Thank You to all the teachers.
Thanks to the PTA for organising this.
Monday 15th June
We have opened school to more children including more Key Worker children, Reception and Year 1.
School Reopening - Update 20/5/20
A letter about our Phased Return to School has been emailed to parents.
Click here to read the letter.
Reception parents and parents of children in priority groups in Y1 and Y2 have been asked to complete a survey by 3:00pm on Friday 22nd May.
School Reopening - Update 12/5/20
A letter has been sent to all parents with a survey attached. Please complete by midday on Wednesday 13th May.
The survey link is year group specific and has been emailed out. Contact enquiries if you have not received it.
School Reopening - Update 11/5/20
As you may have heard the Government have plans to re-open schools using a phased approach from 1st of June.
We are awaiting further guidance as to what this looks like and we would like to reassure you that the safety of children and staff will be our number one priority.
We are sure you will have many questions about how this may affect your child but kindly ask that you don't contact school at this stage as we will need time to work through the guidance.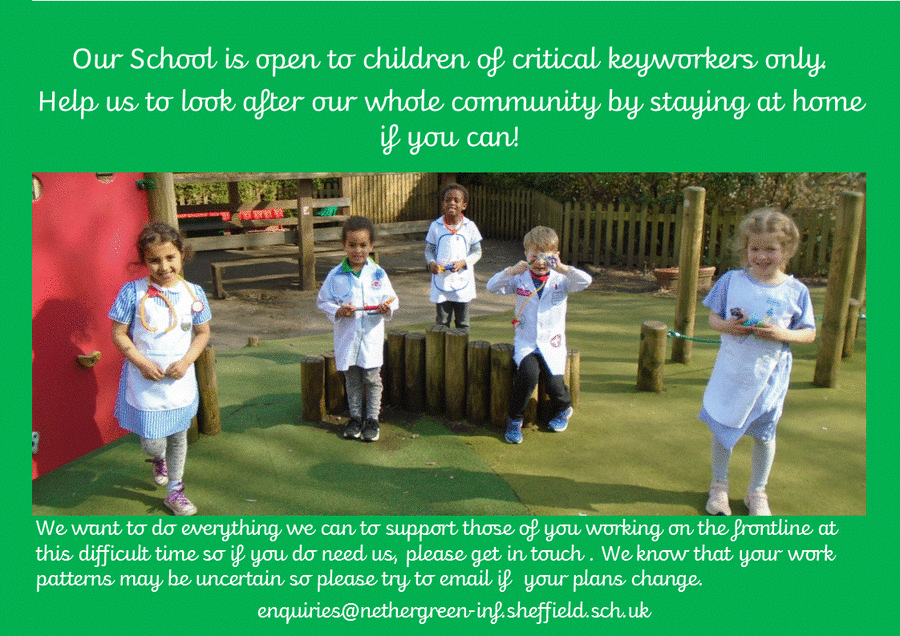 School is currently closed to most pupils due to the Coronavirus outbreak.
Children of Keyworkers (as defined by the DFE) and vulnerable children may attend.
Please contact school if you would like your child to attend.
A Special Video Message from our Staff to all our Children.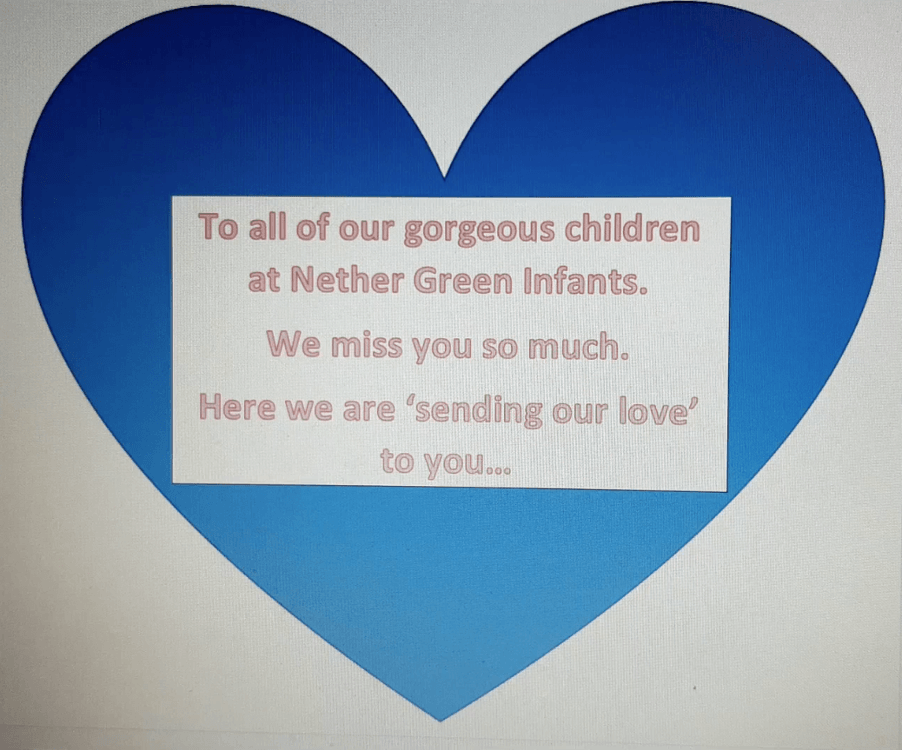 A Special Message from our Staff to all our Children...
Click the image below to go to the full page.
Fox family making the most of our quiet school!
Mr Johnson found a lovely surprise waiting for him at school this morning.
Click on the clip below.
News from our School Community
Cameron Bell is a former pupil who worked at NGIS as a Lunchtime playleader through 2018 and during the summer term of 2019. He is currently raising money for cancer research in support of his mum Hazel Bell who currently facing a battle with Breast Cancer.

Please click here to read Cameron's story and to donate to this fantastic cause. Good Luck Cameron!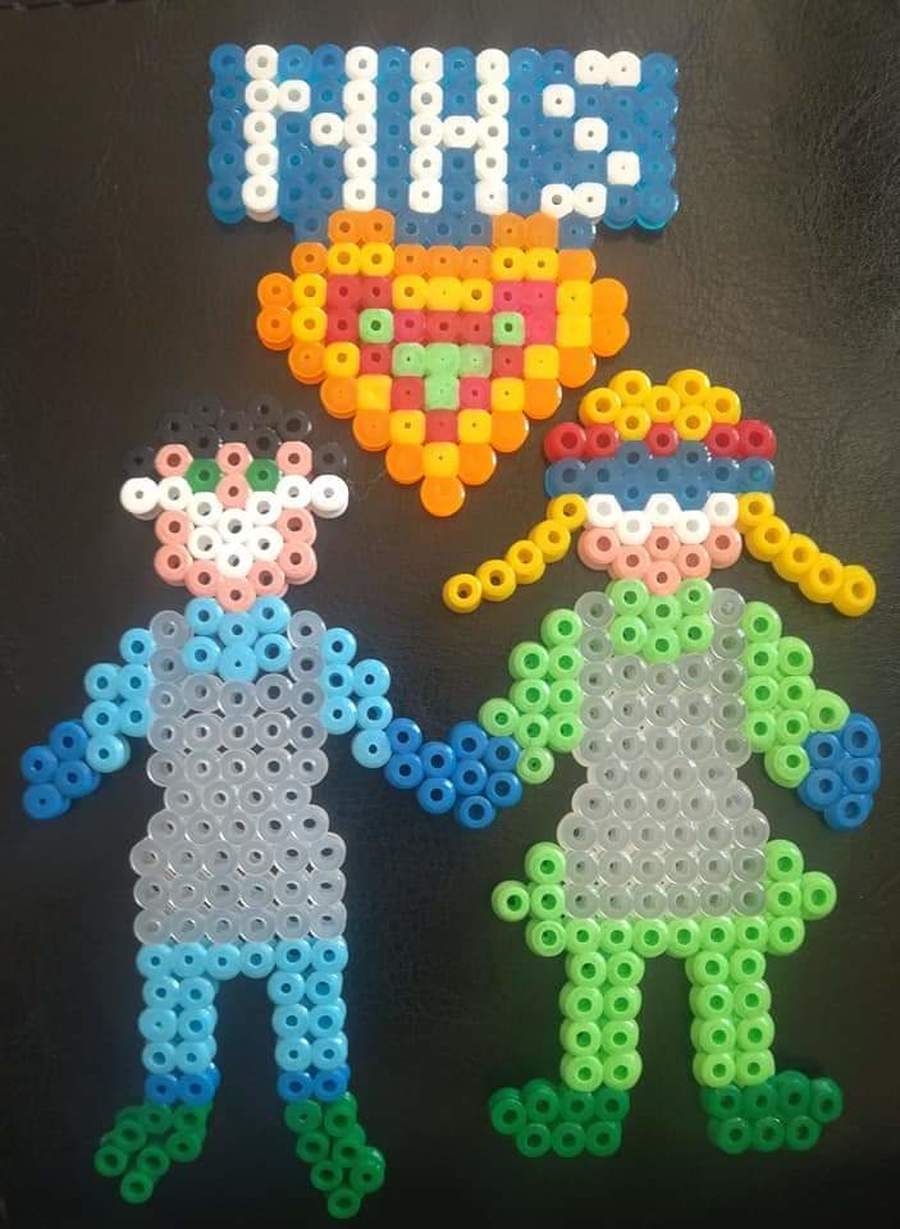 Imogen and her brother Alex have been making Hama beads to raise money for the NHS.
Click here to order some NHS Hama beads and donate.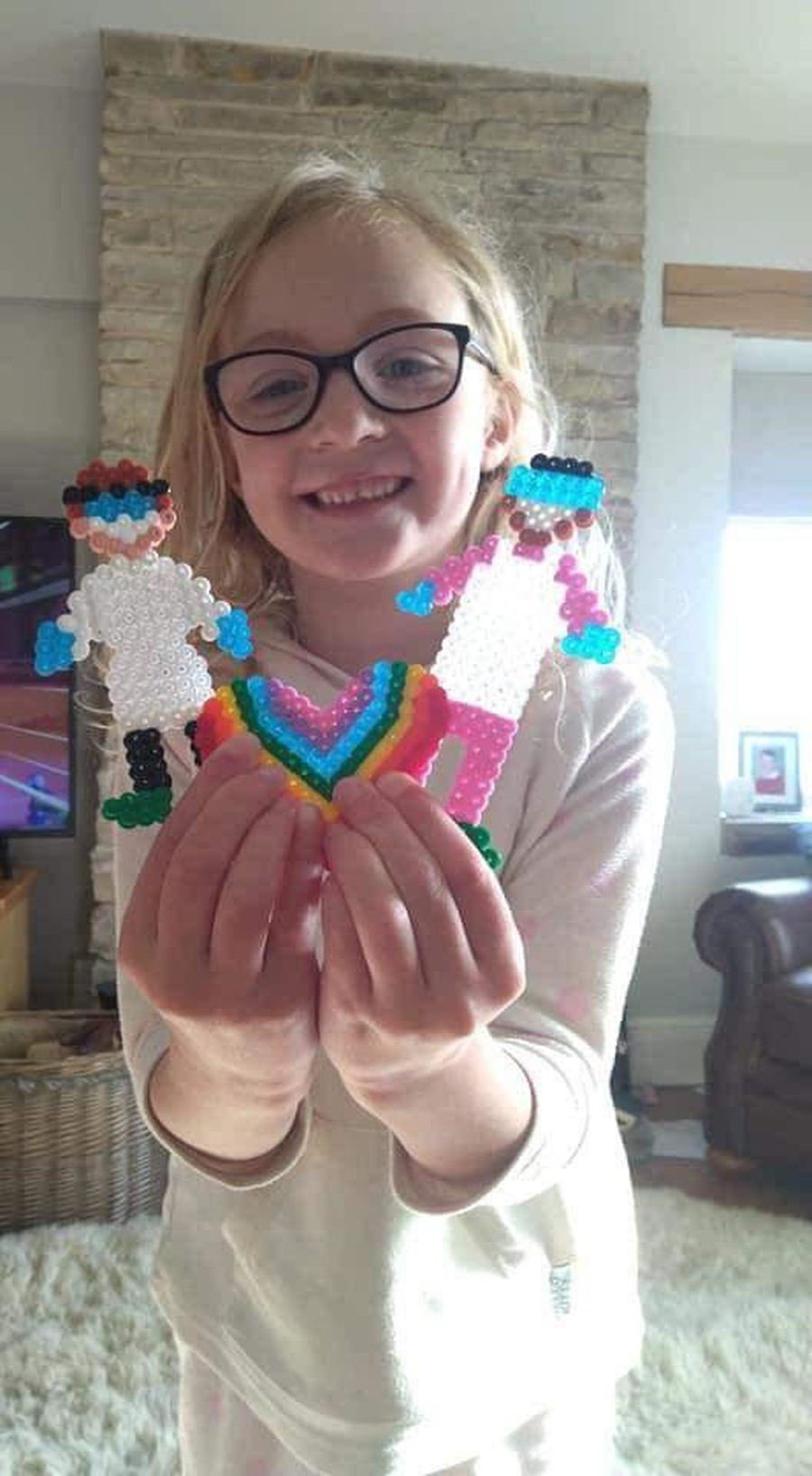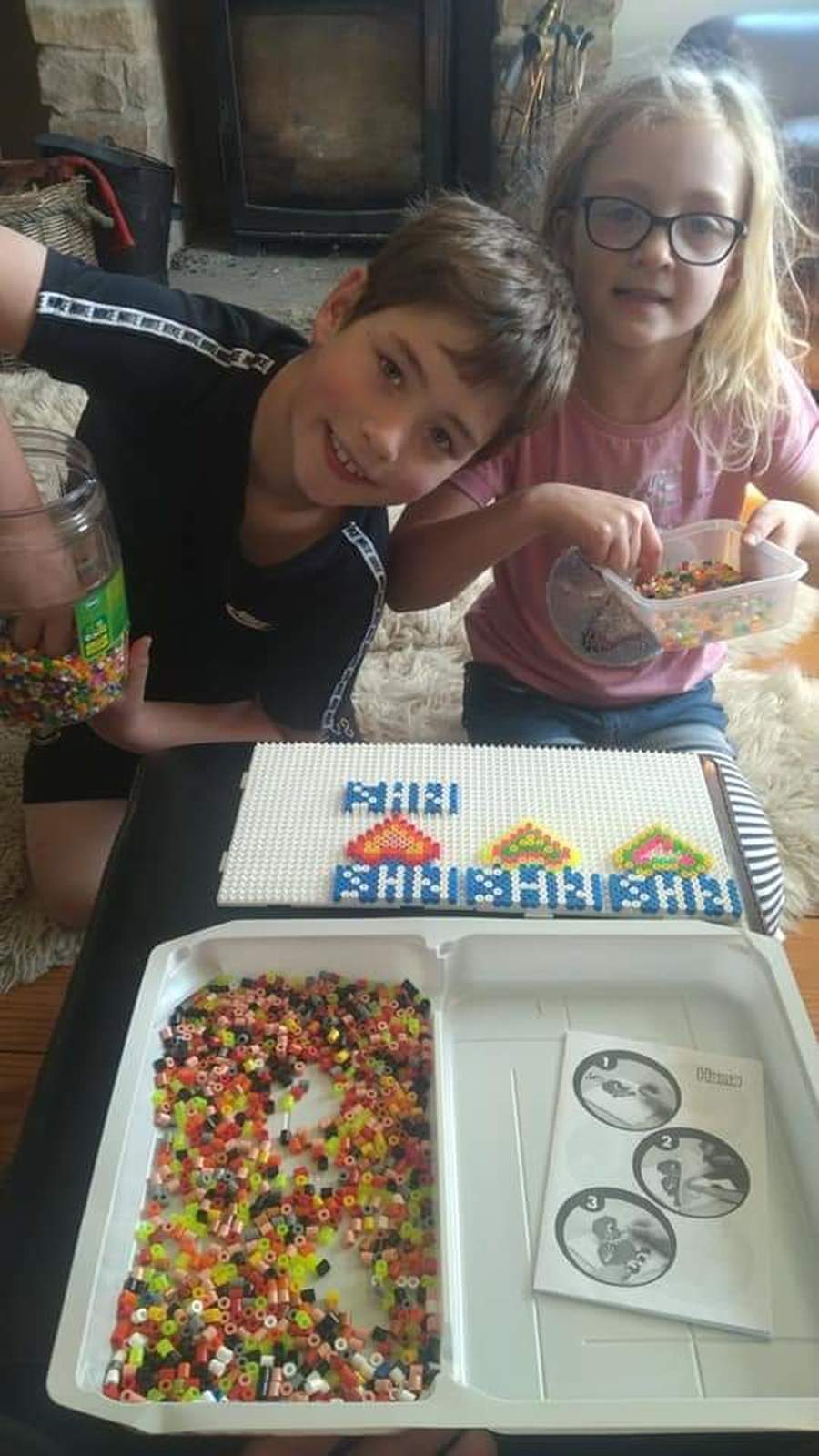 Stumperlowe Park Road
Sheffield
S10 3QP
0114 2304094
enquiries@nethergreen-inf.sheffield.sch.uk