Headteacher's Welcome
It has been an amazing week for our Year 2 children this week! They have stunned their audiences with their fantastic Leavers' Performance and really made all of the parents and school staff incredibly proud. The singing was amazing and the children showed incredible concentration and teamwork as they sang together - often in two parts (very professional!!). It was also lovely to hear from each child what they aspire to do when they grow up - there was a great variety from professional footballer, to palaeontologist, to doctor and spy! It was also good to hear that we had inspired a few to become teachers! Thanks to parents for your generous contributions after the performance; we have raised £222 for the Sheffield Children's Hospital!!! Thank You!!!
After two amazing performances we felt the children deserved a treat so we went on a hike to Forge Dam; the children chatted with their friends, played, had team races and most importantly ate ice creams. They had such a a fabulous time - and the sun even shone for us. You can see more of the fun in the gallery below!
Well done Year 2 - we are all so very proud of you and what you have become.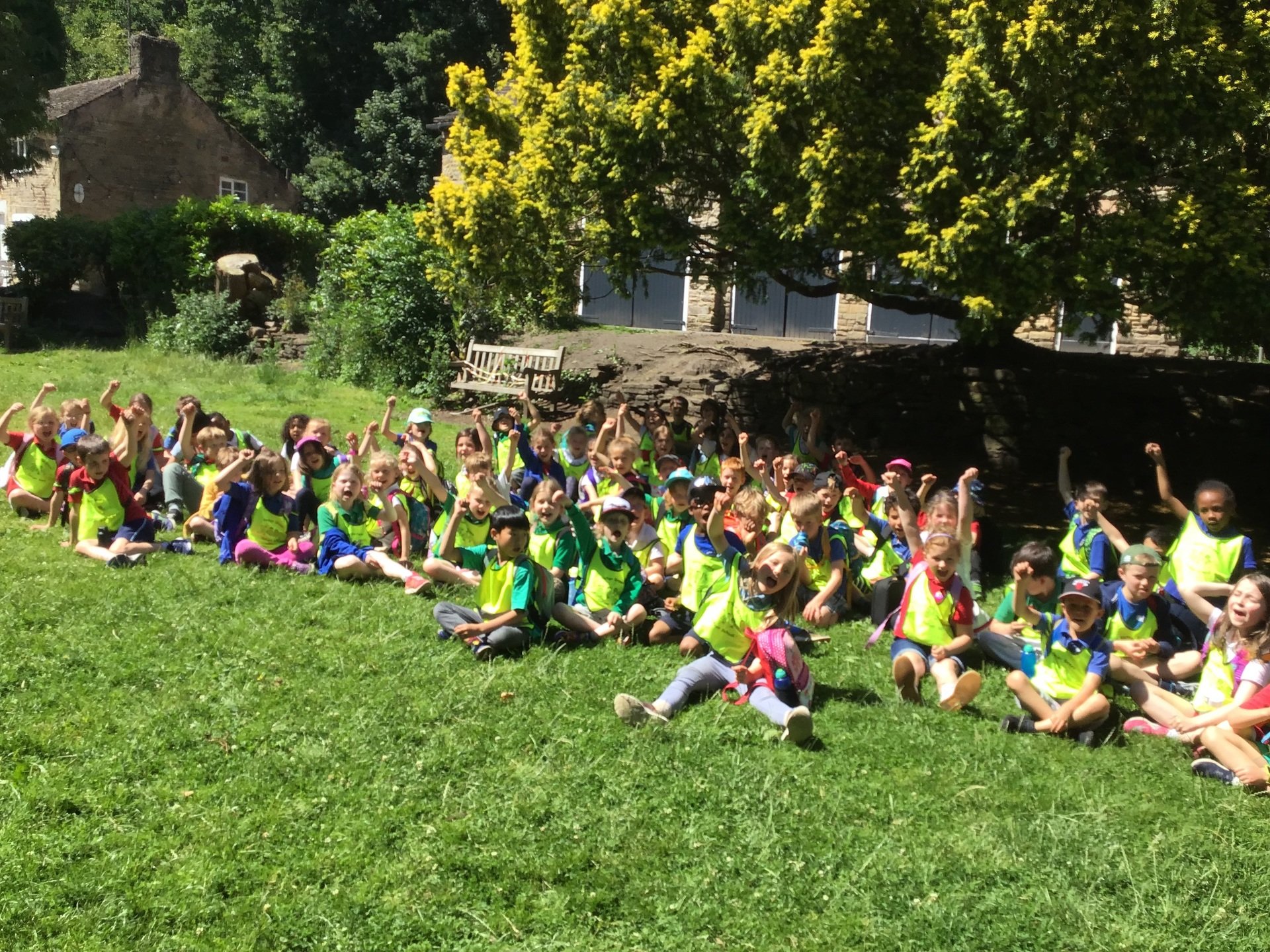 Choir Concert
The children will be performing in a short concert to their parents on Thursday 14th July at 5:45pm in the school hall.
Please bring choir members to the main entrance at 5:20pm.
The choir will be singing a collection of songs that they have been learning in their Thursday choir practices - the concert will last about half an hour.
Clubs for September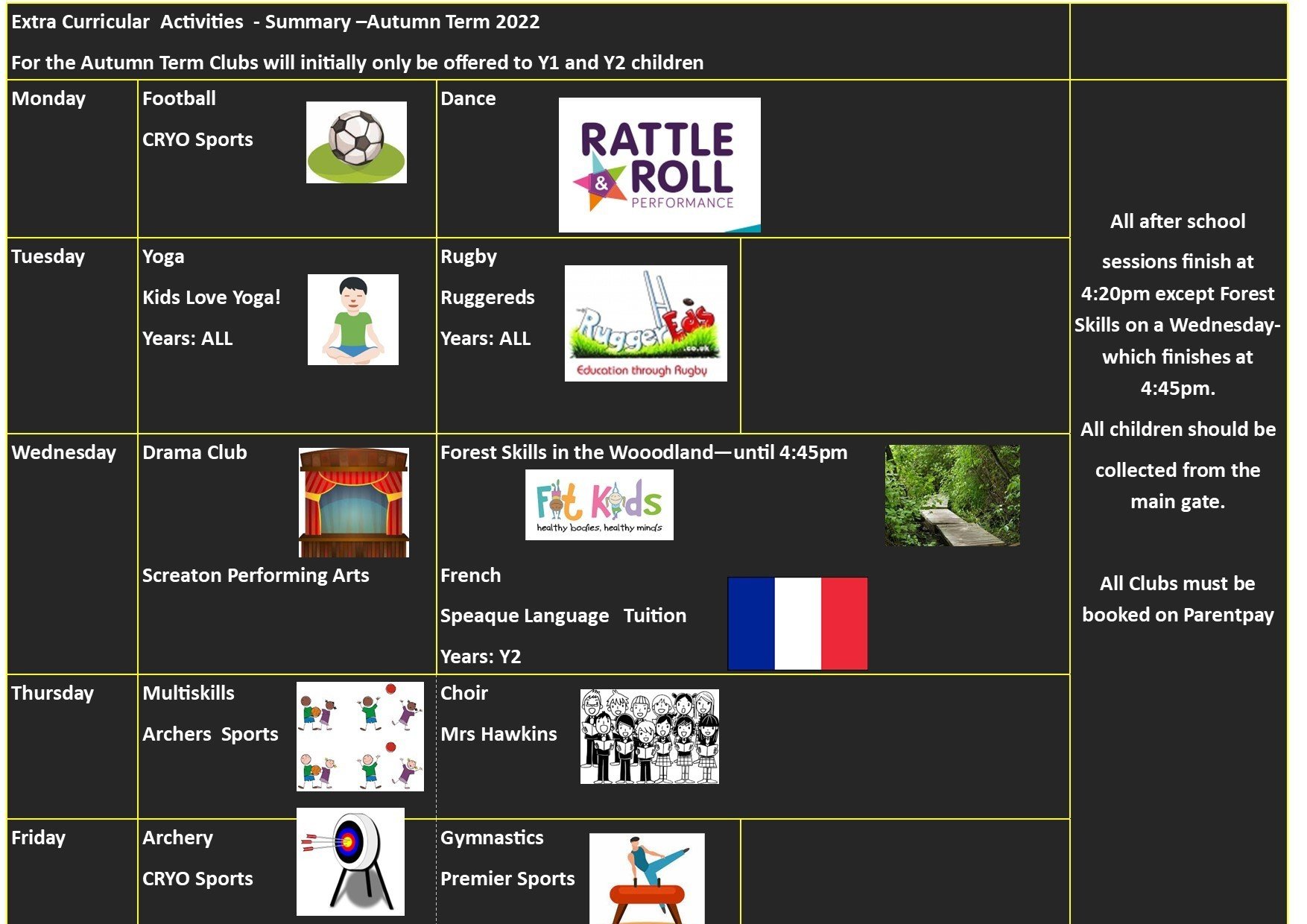 All Clubs will go live to current Reception & Y1 on Monday 11th July 7:00pm.
Please note the change of day for Woodland and the new club on Mondays - Dance!
Wrap Around Care
Just a reminder that the price for sessions is increasing in September as follows:-
Breakfast Club - £6
After School Club - £11
You can now book sessions for September via ParentPay.
Notes from the Teachers
Reception and Year 1 children will be spending 3 days in their new classes next week as part of our Arts Week. This will enable them to become familiar with the staff working in their new classes and their new class group.
Children will start and finish each day in their usual classes.
Year 2 children will also be working in their new Y3 classes groups and will be based in the Reception classrooms with the Reception teachers.
Reception Children
Now that the transition to Y1 is just around the corner, in preparation for Y1 we would like to encourage parents to say goodbye to their child at the gate each morning. Please make sure you have looked at the menu with your child so they now what to request for their lunch. It will be much easier for them to become familiar with this routine now whilst they are coming into their usual classes. Reception staff will be close to the gate to support any child who needs some encouragement.
Summer Reading Challenge
This year's Gadgeteers Summer Reading Challenge launches in all Sheffield Libraries on Saturday 9th July. It's free to take part - all children have to do is read six books of their choice, collecting stickers and incentives along the way. On completion of their challenge they will receive a certificate and medal. Children can sign up to take part at their local library.
Stumperlowe Park Road
Sheffield
S10 3QP
0114 2304094
enquiries@nethergreen-inf.sheffield.sch.uk