Headteacher's Welcome
I would just like to say an ENORMOUS THANK YOU to our PTA for their hard work in organising the Summer Fayre last Friday. It was absolutely brilliant; the games, the food, the face painting - I was incredibly proud of the choir too who were fantastic. There was such a lovely sense of community and it was wonderful to see all of the children enjoying themselves with family and friends - it was great too to meet and welcome some of our new Reception children who will be joining us in September.
Thanks to everyone who volunteered and also to everyone who attended and made it such a lovely event. The PTA raised an amazing £3000 - definitely a record!!!
THANK YOU FOR YOUR GENEROSITY!!!!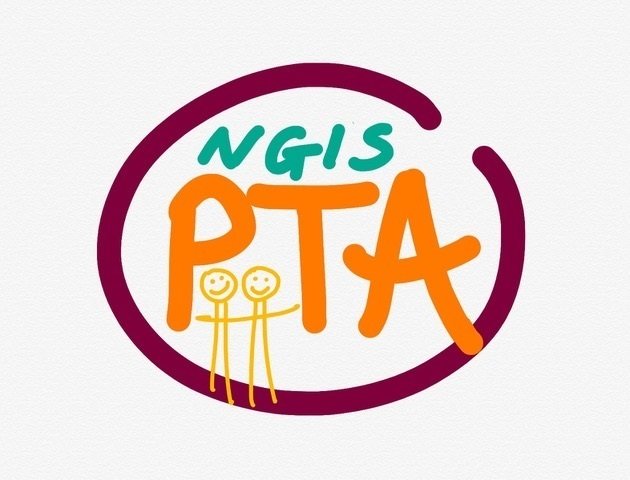 You may often hear that school funding is tight but for our school this is always a particular challenge. Additional funds from the PTA enable us to offer some of the 'extras' that enhance the daily experiences of our children and offer opportunities that we feel they deserve.
We are planning to make some further developments to our playground - watch this space!!
Choir Concert
The children will be performing in a short concert to their parents on Thursday 14th July at 5:45pm in the school hall. More details will be sent out to you closer to the time. They will be singing a collection of songs that they have been practising over the past few months.
This is taking place on the same day as the Parents Open Afternoon - afterwards so that parents can attend both.
Notes from the Teachers
Year 2 children are looking forward to sharing their amazing talents with parents at the performances next Tuesday and Wednesday afternoon. You will be free to take your child home after the performance if you wish (After School Club and other clubs are running as usual).
Year 2 Trip
Next Thursday, 7th July we are excited to be taking all of the Y2 children for a picnic lunch to Forge Dam. Please see this letter for more details.
Foundation Stage Weekly Newsletter
Did you know that the Reception Newsletter gives lots of ideas for how you can support your child's learning at home? Click the link below to see what your child will be learning next week.
Messages from the Office
School Dinners
Next week is week 3.
Lost Property
We will be displaying the lost property outside school throughout next week. Anything unclaimed by the end of the week will be donated to the PTA.
Dates for the Diary
Please see the attached Parent Calendar for the Summer Term.
Upcoming Events
Fri 1st Jul - INSET Day - school closed to children
Tues 5th Jul - 2pm Y2 Leavers Performance
Wed 6th Jul - 2pm Y2 Leavers Performance
Thurs 7th Jul - Y2 Picnic
W/C 11th Jul - South America Whole School Arts Week
Tues 12th Jul - Samba Drumming Workshop
Thurs 14th Jul - Home time until 5.30pm - Parents Open Afternoon
Thurs 14th Jul - 5.45pm Choir Concert to their parents
Fri 22nd Jul - INSET Day - school closed to children
The new School Year Starts on Mon 5th Sep 2022
The school term dates for the year can be found here
Year 2 Athletics
Last Friday a team of Year 2 children went to Lydgate Junior School to take part in an Athletics event, competing against other local schools. The children were absolutely brilliant, worked as a fantastic team and we are proud to say were overall winners of the event. Well done to all who took part - we are very proud of you!!!!
Click the image for more pictures!
Year 2 Transition to NGJS
The Year 3 teachers have visited their new classes this week. We were proud of all our children who were a credit to the school. Next Monday they will be going to NGJS to watch the Y6 show!
S6 Foodbank
We are really mindful that with the rising costs of so many things families are struggling now more than ever. We are still supporting the S6 foodbank - the donations box will be outside daily.
We are still supporting the Food bank - if you are able to donate these are the items that are really in need:-
Tinned Vegetables
Pasta Sauce
Toilet Rolls
Cereal
Tinned Meat
They have requested that we don't send pasta or sugar.
Thanks for you support.
Whole School Arts Week
If you have any spare paper plates or bowls, craft feathers, coloured beads, ribbons, wool, sequins, pom poms or craft gems we would be very grateful of donations to the school office!
Community Events
This Mum Runs
This Mum Runs is an inclusive community of women (not just Mums) on a mission to unlock the life-changing benefits of movement, exercise and running for as many women as possible. We offer free, safe, social runs in a pressure free environment led by trained volunteers. We run for friendship, headspace and connection (and the occasional piece of cake!)
If you're not quite ready to join a run but would like to find out more about what we're about, then why not join our free Facebook group and meet some local women who can support you to start thinking about lacing up your trainers - This Mum Runs Facebook group
And here is a link to our Sheffield Facebook group - This Mum Runs Sheffield
If you haven't done any exercise for a while and want some help to get started, our free app, (the only running App designed by women for women), is a great place to start, and can support you to run from zero to 30 mins - This Mum Runs app
If you have any questions at all then please contact info@thismumruns.co.uk .
We look forward to seeing you soon!
Stumperlowe Park Road
Sheffield
S10 3QP
0114 2304094
enquiries@nethergreen-inf.sheffield.sch.uk