Headteacher's Welcome
Thank you to all those parents who were able to spare some time to complete the Parent Questionnaire sent out last week. We had a really positive response; it was great to find out parental views about different aspects of school life and learn more about what you feel makes our school special and what we can improve on. We will share a summary of feedback with you once it has been analysed and action points considered.
Thank You!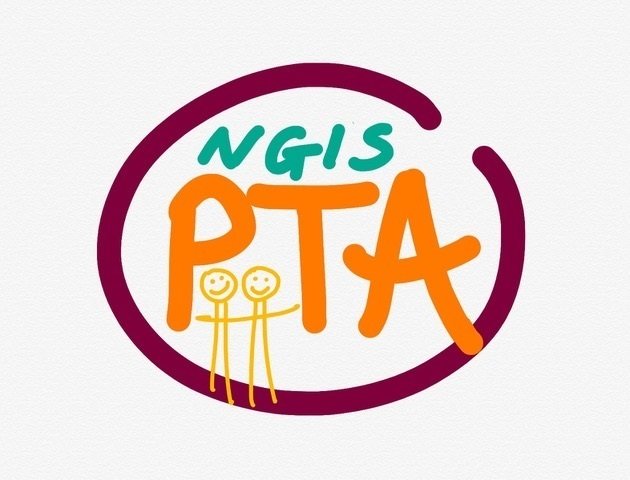 PTA Update
The PTA are busy planning some exciting events for this half term:-
Thursday 19th May - Get your dancing shoes on! Sparky Marky is here for the Spring Disco!!!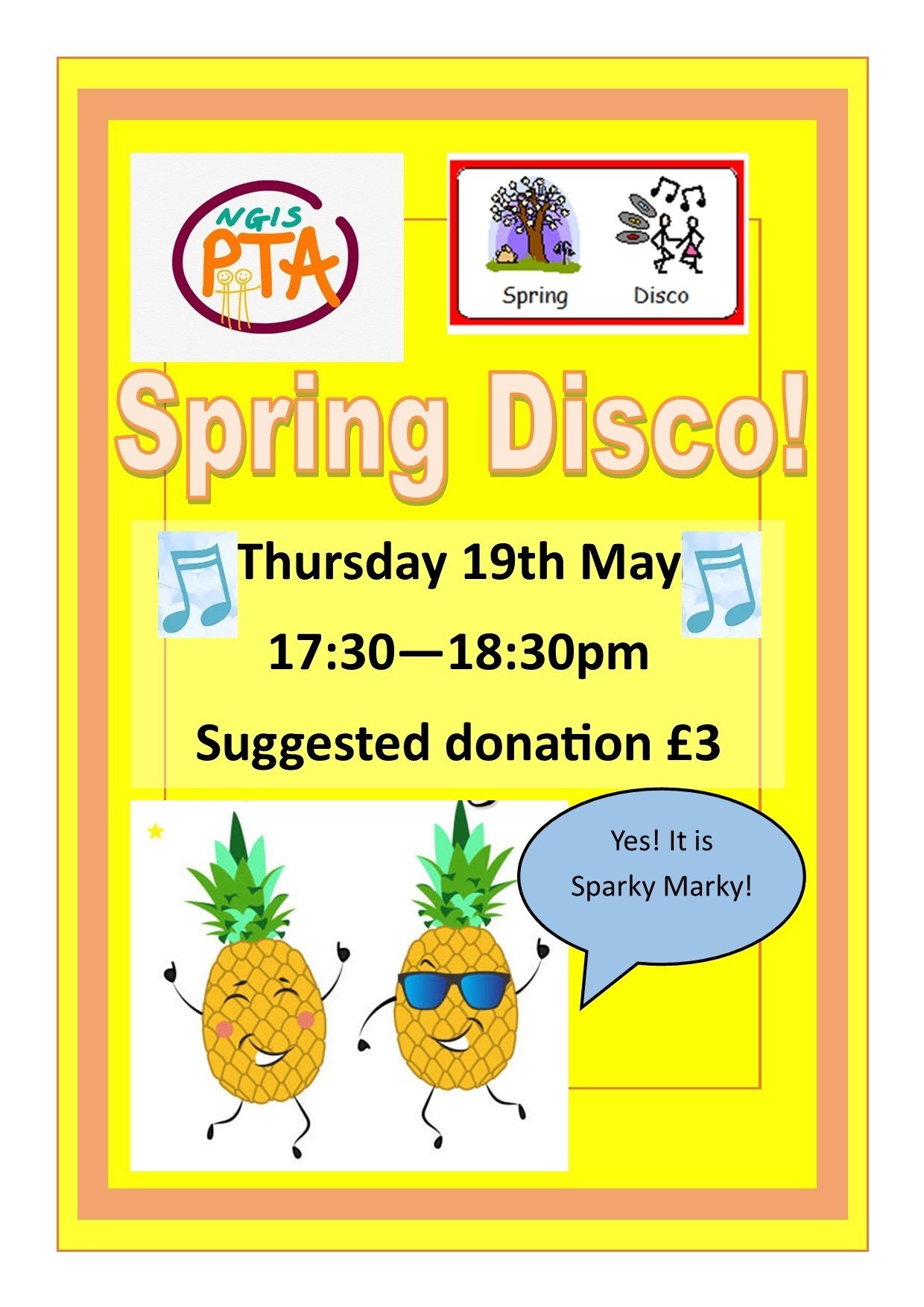 This event is for children only - if want to join the fun and help out then do get in touch with PTA! Pay on the door. Suggested Donation £3
Thursday 26th May - Queen's Platinum Jubilee Teddy Bear Trail
As part of the celebrations for the Queen's Jubilee, the children are being invited to take part in a Teddy Bear Trail in the school woodland on Thursday 26th May. This event is being organised by the PTA to raise funds for the school and will take place during the school day. We are asking for a donation of £2 and at the end of the trail the children will receive a small, edible treat. Please log on to ParentPay to make your donations.
The children are also busy creating some extra special bunting for the occasion!
Notes from the Teachers
Sports Day
Date for the diary - parents / carers will be invited to both events!
Year 1 and 2 -

We can confirm that the sports morning for Y1 &Y2 will be held on the field of Hallam Primary school on Wednesday 25th May.
Parents are very welcome to come and cheer the children on and will have the option of either bringing their child straight to Hallam for 9:45am or bringing them to school as usual. A link to the letter with all of the details can be found below. The children will walk back to school afterwards in time for lunch. This event is weather permitting - fingers crossed the fine weather will continue.
Reception

- Reception Sports Afternoon will take place at school from 2pm on

Tuesday

24th May - more details will be sent out next week.
Foundation Stage Weekly Newsletter
Did you know that the Reception Newsletter gives lots of ideas for how you can support your child's learning at home? Click the link below to see what your child will be learning next week.
Messages from the Office
School Dinners
Next week is week 1
Deadlines
Fri 6th May

-Today!! Consent for Reception trip to Butterfly House via ParentPay
Thurs 12th May

- School photo order returns
Fri 20th May

- PTA Jubilee Teddy Bear Picnic via ParentPay
Fri 20th May

- KS1 Sports Day Consent via ParentPay
Dates for the Diary
Please see the attached Parent Calendar for the Summer Term.
Please note we have an additional bank holiday on Fri 27th May - this is in lieu of the extra bank holiday for the Queen's Jubilee as this falls in school holidays. School will close for half term on Thursday 26th May.
Upcoming Events
Tues 10th May - Taster sessions in school for Wildcats Girls football
Tues 17th May - Reception Trip to Butterfly House
Thurs 19th May - PTA Disco after School
Tues 24th May - 2pm Reception Sports Afternoon at Nether Green Infant School
Wed 25th May - 9:45am - Y1 & Y2 Sports Day at Hallam Primary School
Thurs 26th May - PTA Jubilee Teddy Bear Trail during school day
Break up for half term.
Fri 27th May - School Closed - Jubilee bank holiday in lieu
Mon 6th Jun - INSET Day - school closed to children
Tues 7th Jun - First day of new term
Fri 24th Jun - PTA Summer Fayre after school
Fri 1st Jul - INSET Day- school closed to children
Tues 5th Jul - 2pm Y2 Leavers Performance - details TBC
Wed 6th Jul - 2pm Y2 Leavers Performance - details TBC
Thurs 14th Jul - Home time until 5pm - Parents Open Afternoon
Fri 22nd Jul - INSET Day - school closed to children
The new School Year Starts on Mon 5th Sep 2022
The school term dates for the year can be found here
Autism Awareness Assemblies
Mrs Stackhouse (SENDco) has done another assembly this week about Autism for children in Y1 &Y2 . This was a general discussion, not talking about specific children.
She has been sharing the following messages:
For pupils to understand:
everyone is different and that different is good.
you can't see if someone is autistic. It is an invisible condition. Autism means that someone's brain works a little differently.
how they can be a supportive friend/classmate.
We have been looking at the cbeebies programme Pablo - there is useful article on the BBC webpage about talking to your child about Autism. You can access it here
Wildcats - Girls
Football - Y1&Y2
We are pleased to be working with

Hallam

Rangers

Football Club, who will be coming into school on 10th May to run taster sessions for Wildcats Girls Football. Please could all girls wear their PE/sports clothes that day. Please also see attached flyer for information about other Wildcats Girls Football opportunities.
Attached is also a flyer for Junior

Rangers

- a Saturday morning football club for both girls and boys.
Extra-Curricular Clubs
There are 3 places left in French Club - these are now open to Y1 children - if anyone would like to join please book via ParentPay.
Community Events
Sarah Screaton - who runs our Drama After After School Club is setting up a baby music group..see message from Sarah...
I'm will be setting up 'Music With Mummy' offering 'Jolly Babies' music sessions. They're going to be starting on Wednesdays from 8th June running from 10.30am - 11.00am at Bradway Community Hall. They're for ages 0-15 months and will have lots of singing, percussion instruments and fun with music. Any enquiries or questions would go to sarahlouise.musicwithmummy@gmail.com.
Parenting Support

S6 Foodbank
Thanks for your support so far with this. Just to let you know we still have a weekly collection for this. These are the items that are really in need:-
Tinned Vegetables
Pasta Sauce
Toilet Rolls
Cereal
Tinned Meat
They have requested that we don't send pasta or sugar.
Thanks for you support.
Stumperlowe Park Road
Sheffield
S10 3QP
0114 2304094
enquiries@nethergreen-inf.sheffield.sch.uk