Extra-Curricular Clubs After Easter
We currently have a small number of places left in the following clubs after Easter:-
Tuesdays: Ruggereds (all ages)
and STEM (Y1&Y2) -
only 1 place - please email if you
would like
to

book it
Wednesdays: French (Y2 only), Drama (Y1 & Y2)
Thursdays: Choir (Y1 & Y2)
Fridays: Morning gymnastics

(all ages)

(7:45am)
Please go onto
Parent
Pay to book.
(except STEM - please email for the 1 remaining place)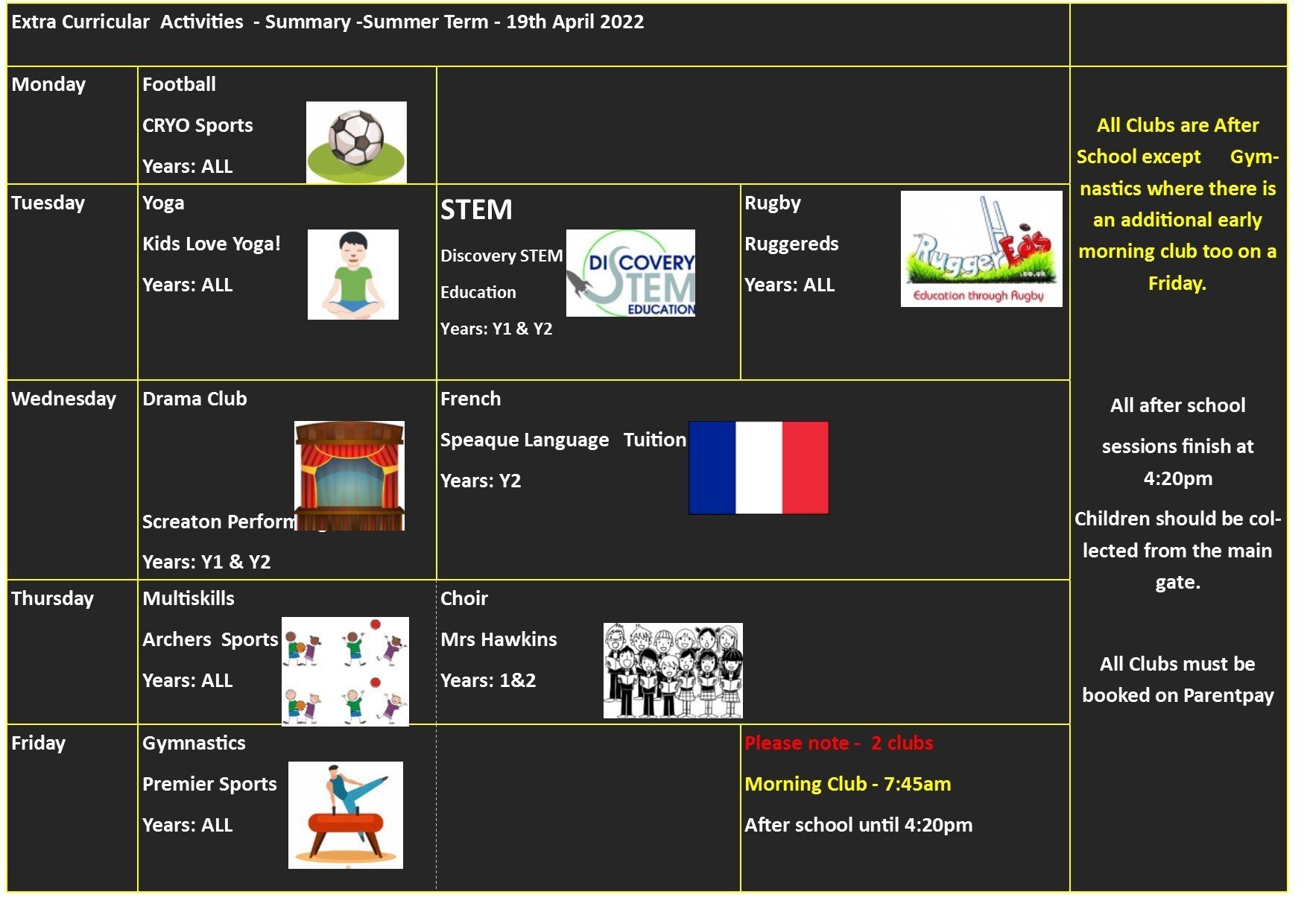 Hello from the School Governors
It struck us recently that many of you may not know who we are or what we do. Not least because this year we have welcomed a number of new faces to our Governing Board. You can see our current line up on the school website and in the office but as a team of parent governors, co-opted governors, staff governors and local authority governors, we are effectively the overseers of the school. We aren't involved in the day-to-day running of the school (that very much sits with Mrs Hawkins and her team) but we are responsible for providing challenge and support to the school leadership team with the ultimate aim of driving up standards. We meet regularly to discuss plans, results, safeguarding, funding and finances and are currently visiting curriculum leaders to discuss their action plans, challenges and opportunities. Our ultimate goal is to ensure all NGIS children have access to the best possible education and life chances.
Please do get in touch if you're interested in finding out more or if you have input to share. We are keen to represent the whole school community in all we do.
You can see who we are be clicking this link
The Big Walk and Wheel
Well done to all those children who have managed to come to school in an active way this week.
Fantastic Effort!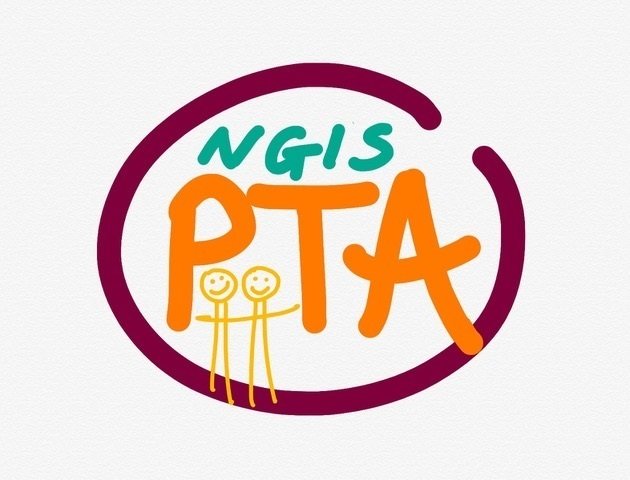 PTA Update
It's been a busy week with lots of events taking place! The children had a fabulous time at the Easter Egg Hunt which raised lots of money for the PTA.
We also raised £110 this week serving refreshments at the Spring Concert and raised lots last week in the uniform sale.
Thank you to all those volunteers who helped out.
Summer Fayre
The PTA is starting to think about this year's Summer Fayre which we are really hoping will go ahead after school on 24th June. Many of you won't have had the opportunity to be involved in the summer fayre but it is a really lovely occasion, is great fun for the children and is a really good way to raise money for the school. For the year 2 children it will be their only opportunity to experience this event. We have had an initial meeting but a small group of us is gathering again on zoom on 27th April at 7.45pm, to talk further about the fayre and would love it if more people feel able to be involved to help organise the event. If you did not necessarily want to attend meetings but are happy to support in organising the fayre there are some specific roles that need doing such as organising the raffle, organising the prizes for the games and organising the strawberries and cream stall, and we would be delighted if people could take on these roles. We will need an enormous number of volunteers to help on the day and we will be asking for people to sign up for this nearer the time. The fayre is a wonderful event but it can't go ahead without people to help organise it and to help on the day.
S6 Foodbank
Thanks for your support so far with this. Just to let you know we still have a weekly collection for this. These are the items that are really in need:-
Tinned Vegetables
Pasta Sauce
Toilet Rolls
Cereal
Tinned Meat
They have requested that we don't send pasta or sugar.
Thanks for you support.
Stumperlowe Park Road
Sheffield
S10 3QP
0114 2304094
enquiries@nethergreen-inf.sheffield.sch.uk