Headteacher's Welcome
This week has been Science Week! It has been a fabulous week for the children with lots of exploring, investigating, experimenting, predicting and finding out.
We have had a number of visitors in school to deliver workshops, we have had a variety of scientists in to share knowledge about how they use science in a range of workplaces – thank you to all those parents who were able to offer some of their time and expertise to us this week!
There have been rockets launched, eggs dropped, seeds planted, materials tested, slime made.
Have a look at our whole school gallery where you can see some of the science taking place.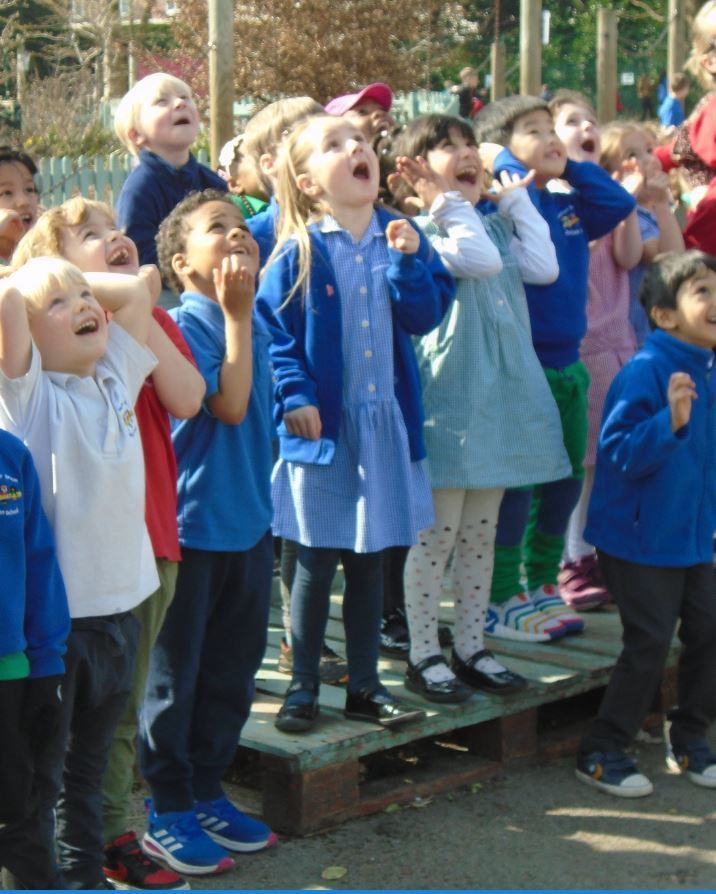 Science creates wonder for young minds!
Extra-Curricular Clubs After Easter
We have extended our offer of clubs after half term with three new and exciting additions:
Tuesdays: Ruggereds and STEM Wednesdays: French
Clubs will go live on
Parent
Pay on Mon 28th Mar at 7:00pm.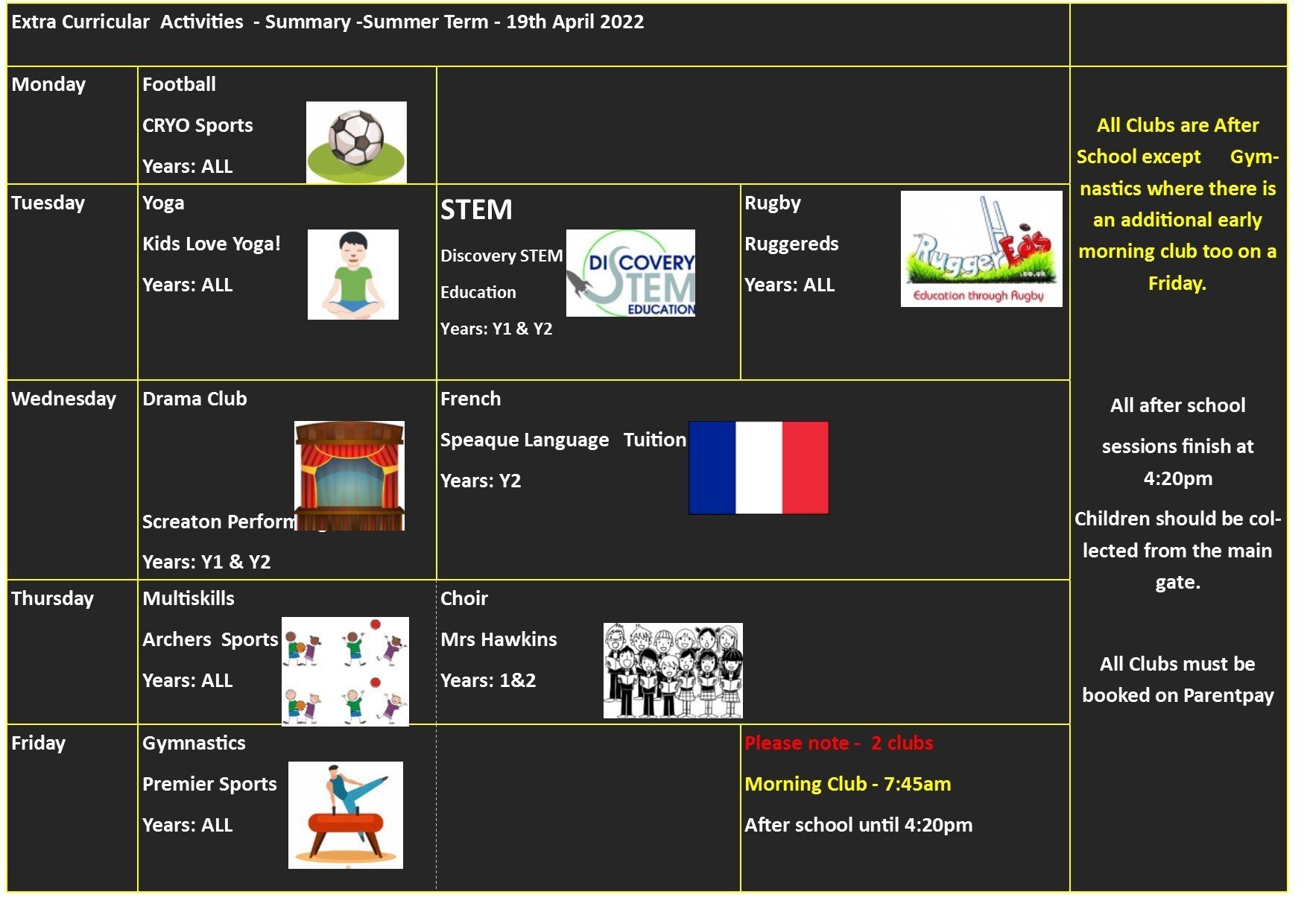 How Active is Your Child?
Please complete by Wednesday 30th March!
Our school has a new digital survey tool for gaining an insight into both parents' and children's opinions, thoughts and ideas. 'Koboca' is an online survey and test generator. By using information gathered from these surveys insightfully we would be better equipped as a school to address and target identified findings and gather opinions.
We have been asked by our School Sport Partnership 'Arches' to conduct an initial survey regarding physical activity, which will take less than 5 minutes to complete at home with your child. By completing the survey it will give a valuable insight into the physical activity levels of our children.
To complete this survey please click on the link below:
Physical Activity Survey
Messages from the Office
Book Bags
Due to increased costs for our supplier school book bags have now gone up to £4.50
School Dinners
Please see the lunch menu

attached.
Reception Spring Concert
Tues 29th and Wed 30th April - 9:15am
Please drop your child off as usual in their classroom and then queue outside at the front of school. Parents will enter via the main entrance: the door will open at 9:00am. The PTA will be serving refreshments - payment is by cash only.
If you would like to order a USB with a video of the performance, please log into ParentPay to order.
We are mindful that many families will be looking forward to a break over the holidays and as we are still seeing Covid cases in our school community we kindly ask that :-
All adults wear a face covering whilst inside the building
All adults sanitise hands on arrival
Do not come into school if you have any Covid symptoms or have tested positive.
The Big Walk and Wheel
Well done to all those children who have managed to come to school in an active way this week. The Big Walk and Wheel continues next week!
Notes from the Teachers
We are planning to

invite

parents into school to drop in, look at your child's books and meet teachers informally after the Easter holidays.
This will take place as follows:-
Y1 and Y2 children - Elephants, Kangaroos, Lemurs, Penguins, Turtles.
Tuesday 26th April - After school until- 5:00pm.
Reception Children - Bears, Giraffes, Koalas
Wednesday 27th April - After School Until- 5:00pm.
After School Club will run as normal on both days until 6:00pm.
We plan for this to be a 'drop in event' but if Covid cases continue to rise we may need to limit numbers and therefore ask parents to book a slot as we did previously in the Autumn term. Further details will be sent after the Easter Holidays so we can assess the situation closer to the time.
Foundation Stage Weekly Newsletter
Did you know that the Reception Newsletter gives lots of ideas for how you can support your child's learning at home? Click the link below to see what your child will be learning next week.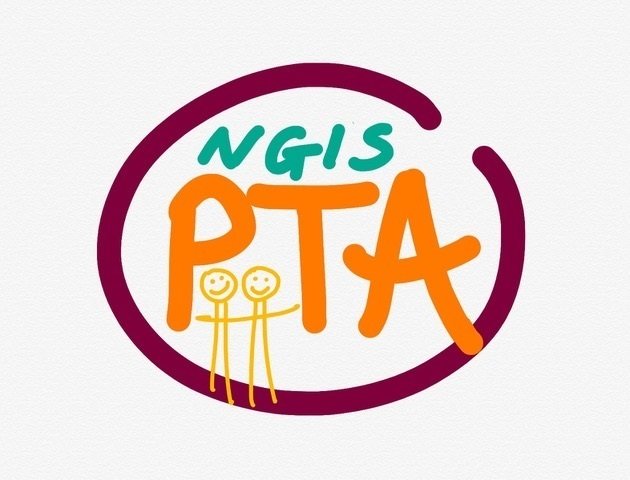 PTA Update
The PTA will be serving refreshments at the Reception Spring Concert - please bring cash.
Uniform Sale: Here is the donations page in case you didn't have cash for the Uniform Sale this week.
The PTA are organising an Easter Egg Hunt in the Woodland next Thursday. Please give consent via ParentPay.
Dates for the Diary
Upcoming Events
Mon 28th Mar - 7:00pm Extra Curricular Clubs go live on ParentPay
Tues 29th Mar / Weds 30th Mar - Reception Spring Concert 9:15am
Thurs 31st Mar - Easter Egg Hunt in the Woodland (children only)
Parents of choir children are invited to come to the school playground at 4:05pm where the children will sing a couple of the songs they have been singing this term.
Fri 1st Apr - Easter Bonnet Parade - parents welcome from 1:30pm. Children invited to wear something Spring themed on their heads. See Letter for more details
The school term dates for the year can be found here
S6 Foodbank
Thanks for your support so far with this. Just to let you know we still have a weekly collection for this. These are the items that are really in need:-
Tinned Vegetables
Pasta Sauce
Toilet Rolls
Cereal
Tinned Meat
They have requested that we don't send pasta or sugar.
Thanks for you support.
Stumperlowe Park Road
Sheffield
S10 3QP
0114 2304094
enquiries@nethergreen-inf.sheffield.sch.uk