Headteacher's Welcome
This week has seen the re-introduction of our school council. Each class in Year 1 and 2 have voted for 2 representatives to attend meetings with me. The children had to explain to their class why they thought they would make a good school councillor and what skills they have. The school councillors will also visit the Reception classes to gather their views and ensure that the decisions made in school reflect their wishes and ideas too.
One of the first big decisions that the School Council have helped with is
'How can we help to raise money for Comic Relief?'
The council came up with lots of ideas and together voted on the top three ideas.These ideas were then shared with all classes in school and the children voted. The overwhelming winner was:-
Cake Sale for Comic Relief!
Friday 18th March
The Plan
We are asking for donations of cakes, buns and biscuits. These can be Home-baked of shop bought. They can be red nose buns, funny buns or anything you like buns!
Please bring donations to the school office on Friday morning. The school council will organise the sale for all children to visit during the school day.
Please make donations via our donations page - children do not need to bring cash.
Please note the following:-
1) No nuts please!
2) Please attach an ingredients list for home baked goods.
3) If your child has a special diet and you would prefer to send an individual item in for them then please send in a names container and let the class teacher know.
4) Please name all containers - we can only return them if we know who they belong to!
Notes from the Teachers
There has been more and more research over recent years into cognitive science and memory which highlights the importance of repetition of learning for children. The theory is that by children revisiting learning regularly it enables them store information in their long term memory which in turn frees up their working memory to process new information. This explains, for exampled,why using flashcards everyday in phonics is successful. In Maths, if children know key facts such as number bonds, times tables, are able to subitise (e.g. look at a dice and know by glancing rather than counting that the number is 5) then they can then focus on applying this knowledge to solve problems. In school each class has a 'Maths Box' which contains simple resources which enable them to practise key knowledge daily and commit this to memory. With this knowledge about how children learn in mind we thought it would be useful to draw your attention to this app. It is a quick and easy way to support children's learning in Maths - useful for all ages from Reception to Year 2. A great way to occupy your child when you need a few minutes to focus on something else!
Google 'White Rose - One Minute Maths' and you can download the app.
Learning This Half Term - Reception
Foundation Stage Weekly Newsletter
Messages from the Office
Parents Evening Appointments
These will take place from 15th- 17th March after school. Please log in to book an appointment. Appointment booking closes at 12:00 Monday 14th.
Book Bags
Due to increased costs for our supplier school book bags have now gone up to £4.50
School Dinners
Please see the lunch menu

attached.
S6 Foodbank
Thanks for your support so far with this. Just to let you know we still have a weekly collection for this. These are the items that are really in need:-
Tinned Vegetables
Pasta Sauce
Toilet Rolls
Cereal
Tinned Meat
They have requested that we don't send pasta or sugar.
Thanks for you support.
Covid Update
We have continued to have positive cases of both staff and children in school this week. We have also had a high number of children off with sore throats, headaches, sickness which are common covid symptoms in children. If your child has covid symptoms please arrange to test your child - this will help to stop the spread in school.
Sponsored Walk
Rowan and big sister Isla will be climbing Snowdon on 26th March to raise money fro the Ukraine appeal.
good Luck!!
If you would like to donate please click the link:-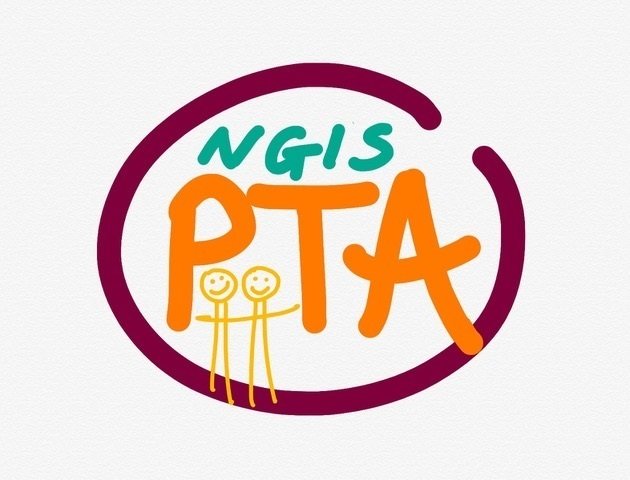 PTA Update
Thank you for all the entries and donations for the Sponsored Read - prizes have been given out in assembly today. Well done everyone!
Dates for the Diary
Upcoming Events
W/C Mon 14th Mar - Parents Evening:-
Tues 15th Mar - 3.30pm to 6:30pm
Weds 16th Mar - some classes will have appointments until 4:30pm
Thurs 17th Mar - 3.30pm to 6:30pm
Fri 18th Mar - Red Nose Day - Cake Sale - Please bring donations
Tues 29th Mar / Weds 30th Mar - Reception Spring Concert
Fri 1st Apr - Easter Bonnet Parade - afternoon details TBC
The school term dates for the year can be found here
Community Events
Year 2 Netball Coaching
Dronfield Netball Club are excited to announce that we've created a Year 2 netball inspired activity session taking place every Saturday at 11am

Calling all Year 2's
Introducing our new netball inspired activity session

King Ecgbert's School
Saturdays -11.00-12.00
If you'd like to come and try out this session, please contact Sam Sargent at DNC on 07887 510 405 to book a space.
Stumperlowe Park Road
Sheffield
S10 3QP
0114 2304094
enquiries@nethergreen-inf.sheffield.sch.uk