Weekly News Page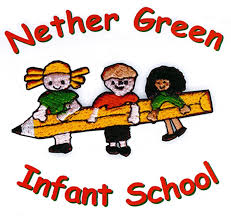 Friday 4th February 2022
Headteacher's Welcome
It has been a fun and creative week in school. The children in Reception have been enjoying learning about Chinese New Year. They have been making Chinese lanterns, having a go at Chinese Dragon Dancing and Bears class even made their own Chinese dragon!
Happy New Year to all our families who have been celebrating!
Messages from the Office
Recycling - we are no longer able to recycle Tassimo coffee pods. The coffee pod manufacturers are now running their own scheme called Podback - information about this is available on their websites.
School Dinners
The new menu is now in place. Please see

attached.
Notes from the Teachers
A few years ago the PTA very kindly paid for us to upgrade our school library and it is now a lovely space where children can enjoy reading a range of books. Unfortunately due to Covid restrictions we had a long period where we were unable to use the library due to sharing spaces and resources with other children. We now feel that the benefits of this far outweigh the risks and therefore would like to re-launch our library. For each class to be able to use the library weekly and choose a book to take home we need a volunteer who is able to come into school on a regular basis to take groups of children into the library.
We currently require volunteers in most classes.
If you are able to commit to supporting your child's (or another) class with this, please speak to your child's class teacher and let them know which days you may be available. If you would like to volunteer but can't commit to every week please speak to your child's class teacher as there may be another volunteer who can work on a rota basis with you. All volunteers are required to complete an application form and as a school we are required to ask for references and have a DBS check completed.
Foundation Stage Weekly Newsletter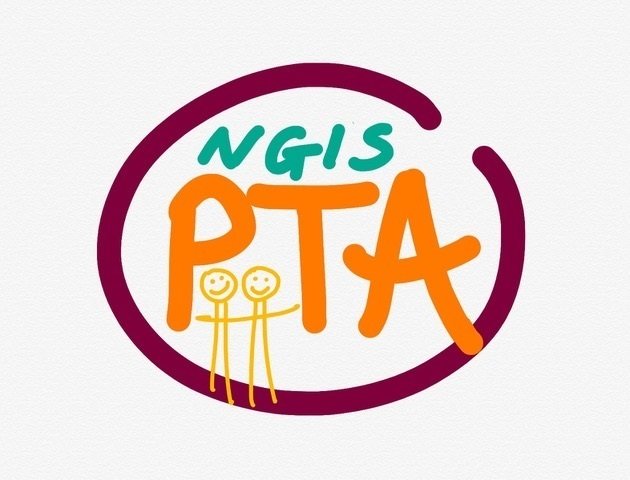 PTA Update
February Half Term Sponsored Read
Every year the PTA hold a sponsored read over the holidays to raise money for the school. This year the PTA are aiming to raise enough money to assist the school in buying new musical instruments and to improve gardening areas around the school site.

This year the sponsored read will be held over February Half Term. If your little one is a keen reader
or if your child would benefit from a little extra motivation to read then the sponsored read is a great
option!

All you have to do is record the number of minutes they read a day (even if it's only a couple) for one
week, and collect some sponsorship money. Everyone who participates will get a certificate and there
will be a fantastic prize of a £5 book token for the winner in each class!

The sponsor sheets will be distributed via book bags towards the end of next week. There is an online
payment option - here is the link:

PTA Donations Page

Happy reading everyone!!
The PTA would like to wish you all a very happy half term holiday.
World Book Day - 3rd March
For World Book Day this year we will be asking children to come to school dressed as a character from their favourite book. We will also be asking them to bring their book to school to share with their friends.
Covid Update
Thankfully numbers of cases in school have fallen this week. However, to put this in context, there have still been more cases this week than we had at any point during the Autumn Term. Thanks to those of you who have carried out additional testing - this has really helped to pick up cases. Please continue to be vigilant and look out for symptoms.
Dates for the Diary
Upcoming Events
Tues 8th Feb - Safer Internet Day
Fri 11th Feb - Last day of term
February Half Term: 14th Feb - 18th Feb
Mon 21st Feb - First day of new term
Thurs 3rd Mar - World Book Day -
W/C Mon 14th Mar - Parents Evening
Fri 18th Mar - Red Nose Day - details TBC
The school term dates for the year can be found here
Extra Curricular Clubs - Next Half Term
Click the image to enlarge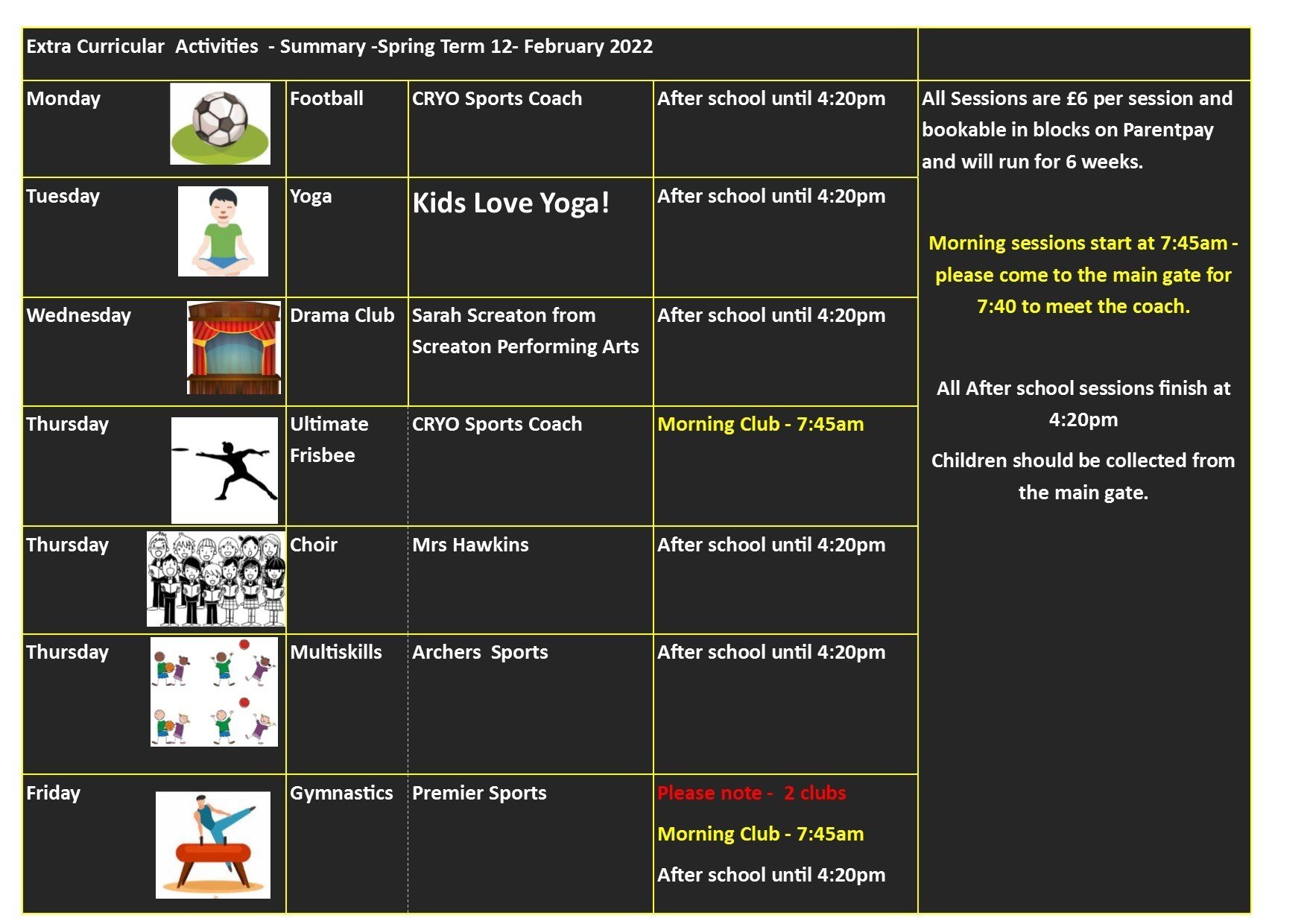 Please note:-
Still places available for :-
Ultimate Frisbee - Thursday 7:45am
Gymnastics - Friday - 7:45am
Choir - Thursday after school
If any of the clubs you would like to book are full, please email enquiries and we'll add you to the waiting list.
We know that some parents have been disappointed that they were unable to book certain clubs - please note that external coaches / teachers set the number limit based on health and safety.
Half Term Holiday Club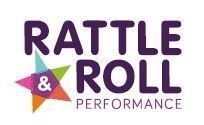 Community Events
Athletics Club for children in S10 - details here.
Stumperlowe Park Road
Sheffield
S10 3QP
0114 2304094
enquiries@nethergreen-inf.sheffield.sch.uk