Weekly News Page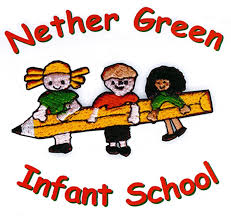 Friday 17th December 2021
Headteacher's Welcome
We have had a fabulous week in school this week with lots going on!
On Tuesday the children had a visit from Father Christmas who had kindly left something in the Winter Wonderland for them. The children enjoyed following clues to find the way to their gifts. Thanks to the PTA for making this such a wonderful and magical time for the children. The Winter Wonderland looked beautiful - thank you!
On Tuesday after school the choir impressed their parents with their amazing performance of 'The Baby King' in the playground. They sang their socks off and were all absolute superstars - well done choir for working so hard to learn all the songs; I am very proud of you! Have a look on the gallery here.
The children enjoyed their traditional Christmas roast dinner on Wednesday and there was more festive fun on Thursday as the children danced, played games and had even more fun in their class parties.
I would like to extend an enormous thanks to my amazing staff team who continue to show their dedication and commitment to all of our children every day. It has not been an easy half term and the current situation is making things increasingly challenging by the day, but staff have pulled together, many working additional hours or in different roles in school to ensure we can keep school running and also make Christmas a special time for the children in school.
Thank you for the support of all of our PTA this half term - they have continued to work hard behind the scenes to plan events and raise funds for school. We now have a class set of IPADs that are ready to use in school and some more new reading books. Thank you PTA!
I HOPE YOU ALL STAY SAFE AND HAVE A VERY MERRY CHRISTMAS WITH YOUR LOVED ONES.
Covid Update
As you may be aware, government g
uida
nc
e for close contacts has changed this week.
Fr
om Tues 14 Dec, a new national approach to daily testing for contacts of COVID-19 was introduced. All adults who are fully vaccinated and children aged 5-18years and six months
identified as a contact of someone with COVID-19 – whether Omicron or not – should take a lateral flow device (LFD) test every day for 7 days and continue to attend their setting as normal, unless they have a positive test result or develop symptoms.
This means that if your child is identified as a close contact they can still attend school but will need to do lateral flow tests every day.
Before school start in January, please email school if:-
1) Your child will not be in school because they have tested positive
2) Your child will not be in school because they have symptoms and are going for a PCR test
3) Your child has been identified as a close contact and is undertaking daily lateral flow tests as we need to report this information on our daily return to the DFE / Public Health.
We are not anticipating any changes in guidance to the way school is currently operating. However, things are changing quickly at the moment with the ever evolving Omicron situation. If we are made aware of any changes in guidance that will impact school we will communicate this to you via email and post any updates on our website.
Wrap Around Care
Please log into ParentPay and book in advance for Breakfast and After School Clubs. It is important that we know how many children to expect so we can plan for safe staffing levels. It can also be quite unsettling for children if they are left at the end of the day and there is confusion about whether they should be in ASC or not.
The deadline for booking ASC is 12:00pm on the day and 12am the night before for Breakfast Club.



Extra-Curricular Clubs

This is the schedule for our After School Clubs for after Christmas. We were rather surprised by how popular some of the clubs were and some became booked up very quickly. We know that this has caused disappointment for some children and we are looking at how to ensure everyone has fair access to the booking system for next time we launch the clubs. If you were unable to book your child on a particular club do let us know and we will create a waiting list in case any more places become available or anyone drops out.

There are still places available for Yoga and Drama.
USB Recycling

: Some parents have mentioned that they have now downloaded the Christmas Songs videos from their USB and no longer require use of the USB. If this is the case for you then you can send your USB back into school to be re-used at a later date.
School Dinners
There will be a new menu from January! Please see attached.
Week beginning 4th January - Tues 4th will be Mon 3rd's menu - then back to Wednesday.
We will start on Week 1 of the new menu.
Notes from the Teachers
Foundation Stage (Reception)
Please see the latest Weekly Newsletter on the Foundation Stage page with everything you need to know about learning in Reception.
Choir Concert
Thanks to the parents who attended the choir concert - we raised £124.50 for Cancer Research .
Well done Choir!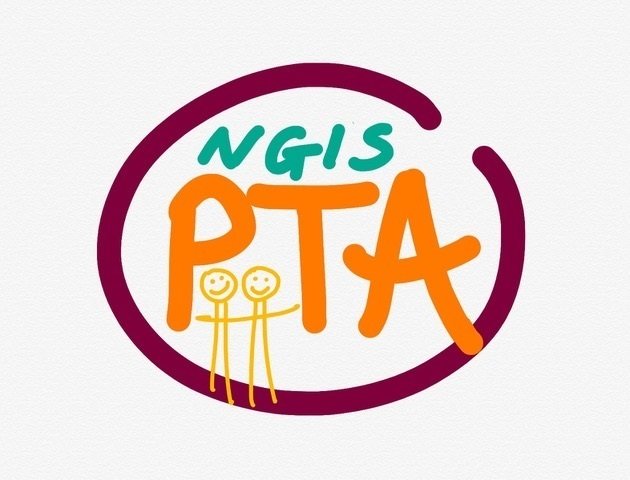 PTA Update!
Xmas Tree Recycling

Nether Green Infant School

9th January 2022

£6 per tree
Dates for the Diary
Upcoming Events

Fri 17th Dec - Last day of Autumn term -
Christmas singing for parents outside 2:00pm - the gates will open at 1.30pm for parents to enjoy refreshments supplied by the PTA.
After School Club will finish at 4:30pm.
Tues 4th Jan - First day of Spring term
Wed 5th Jan - Koalas and Giraffes Gingerbread Man Workshop
Thurs 6th Jan - Bears Gingerbread Man Workshop
The school term dates for the year can be found here
Recycle, Recycle, Recycle!
Between now and the end of December you can make money for school by recycling all sorts of things via Teracycle. For each bag of recycling set in school will be given £10.
Click the link for more details.
Community Events
Broomhill Library have opportunities for children to go and do some Christmas Crafts.
The Sheffield Children's University Christmas Passport to Learning newsletter which includes details of activities happening across Sheffield during the Christmas holiday is now available!
Stumperlowe Park Road
Sheffield
S10 3QP
0114 2304094
enquiries@nethergreen-inf.sheffield.sch.uk