Christmas Cards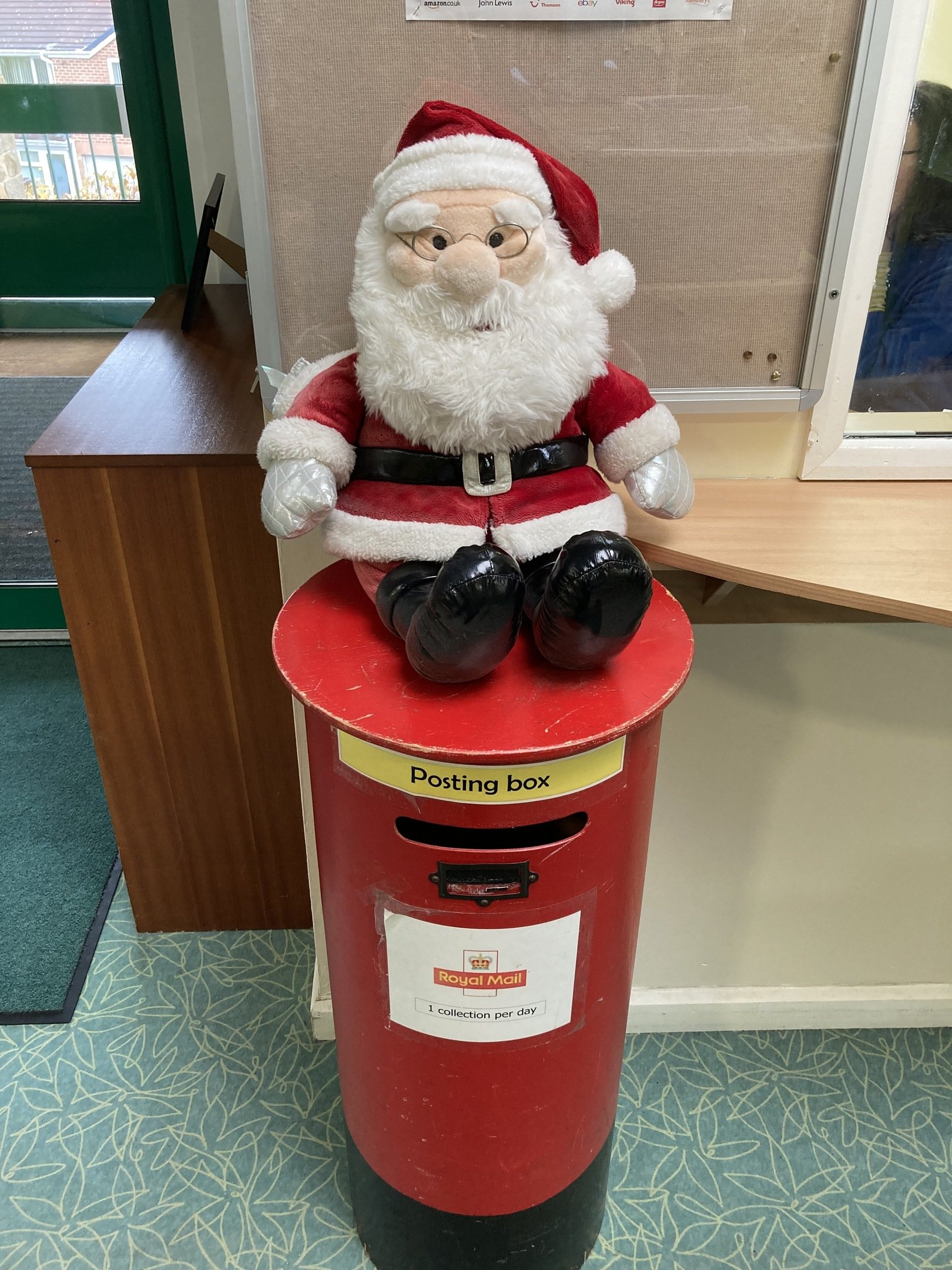 If your child would like to send Christmas cards to their friends then they may bring them int o school to be posted into the Postbox - cards will then be sorted and given out.
Please make sure your child puts the first name, surname and class on each envelope otherwise it gets very confusing! Thanks
Following the restrictions put in place by the government earlier this week, staff are now expected to wear face masks in school in communal areas (not in classrooms). Visitors are limited and anyone coming into school must wear a face covering at all times.
Please continue to be vigilant and do not send your child to school if they have any Covid symptoms.
Please see the latest video from Greg Fell Director of Public Health.
After School Clubs - January 2022
We are currently in the process of finalising details for all of the extra curricular activities for after Christmas. This is what we have booked in so far...
Basketball, Drama Club, Gymnastics
We will let you know details as soon as they have been confirmed.
Notes from the Teachers
Foundation Stage (Reception)
The Reception classes will be taking part in a 'Gingerbread Man workshop' in January. Details have been emailed out to parents. Please log into ParentPay to give consent and pay for this event.
Please see the latest weekly Newsletter on the Foundation Stage page with everything you need to know about learning in Reception.
Dates for the Diary
Upcoming Events

Wed 8th Dec - After School visit for prospective parents (appointment only - please contact school to book)
Thurs 9th Dec - Deadline for PTA Winter Wonderland activity via ParentPay
Fri 10th Dec - Christmas Jumper Day
Deadline for ordering milk, Christmas Singing USB orders & Choir Concert tickets - all via ParentPay
Tues 14th Dec PTA Winter Wonderland
Choir concert after school (3:45pm - outside)
Wed 15th Dec - Christmas Lunch in school
Deadline for Reception Gingerbread Workshop via ParentPay
Thurs 16th Dec - Christmas parties in classes
Fri 17th Dec - Last day of Autumn term -
Christmas singing for parents outside 2:00pm (weather permitting)
After School Club will finish at 4:30pm.
Tues 4th Jan - First day of Spring term
Wed 5th Jan - Koalas and Giraffes Gingerbread Man Workshop
Thurs 6th Jan - Bears Gingerbread Man Workshop
The school term dates for the year can be found here
The latest thing you can recycle at school is...Pringles tubes! Bring to the school entrance!
Community Events
The Sheffield Children's University Christmas Passport to Learning newsletter which includes details of activities happening across Sheffield during the Christmas holiday is now available!
Football Training at Silverdale School
Stumperlowe Park Road
Sheffield
S10 3QP
0114 2304094
enquiries@nethergreen-inf.sheffield.sch.uk