Weekly News Page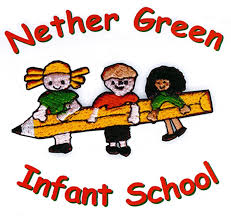 Friday 18th June 2021
Headteacher's Welcome
How exciting has this week been?!?! We are all loving the new 'Beat the Street competition'. There has been a buzz around school, children all working together for our Nether Green Infant School Team and getting fitter and healthier every time with every beat! Lots of teachers are enjoying it too!!! Thanks to those parents who have also registered and are clocking up the points for our team. I am keeping my eye on the leader board and so proud to say that we already have 218 players for our team and have already gained over 15,000 points. If you have not signed up yet there's still time...the sooner you join the team...the sooner you can start winning points for our school team! Fantastic effort so far! Please send in your 'Beat the Street' selfies for our gallery next week.





Number of Players :228

Average Points per player : 79

Position on Leaderboard (average points) : 17

Total Points: 16,790

Position on Leaderboard: (total points) 45

Tips

There are lots of beat boxes along the path from Forge Dam to Endcliffe - you could walk, run, scoot of cycle!!

Parents - you can beat the boxes when you're out running or cycling too - the further you go the more boxes you can beat!!
Year 2 Celebrations
Until now we have held off planning anything for the Y2 children as we were unsure what the state of play would be in terms of Covid restrictions. Since the latest government announcement on Monday we have received further guidance from Sheffield Public Health and the DFE and are working on some plans. We will need to ensure that all plans fit in with the control measures in place but wanted to let you know that some plans are formulating.
Much of this is weather dependent but we are hoping that we will manage to do a short Leaver's Assembly, performed outside to parents, a treat day in school and a walk with picnic.
There will be two performances of the Leavers' Assembly so that we can ensure social distancing of the audience. Tickets will be limited to 2 per family. The dates of the Leavers' assembly will be: -
Wednesday 14th July (am) and Thursday 15th July (pm). We need to create a detailed risk assessment which will need to be approved by public health but wanted to let you know so you can 'save the date'. We are crossing everything that this will go ahead...
Please bear with us whilst we work carefully through the plans. More details will follow.
The deadline for ordering milk for September is 1st July - please make sure all order forms are back by this time - it is very time consuming to keep changing the milk order with the dairy so please stick to this deadline. Thank you!
School Uniform
If you want to order new uniform for September please use this link: Logo Leisurewear .
PTA Update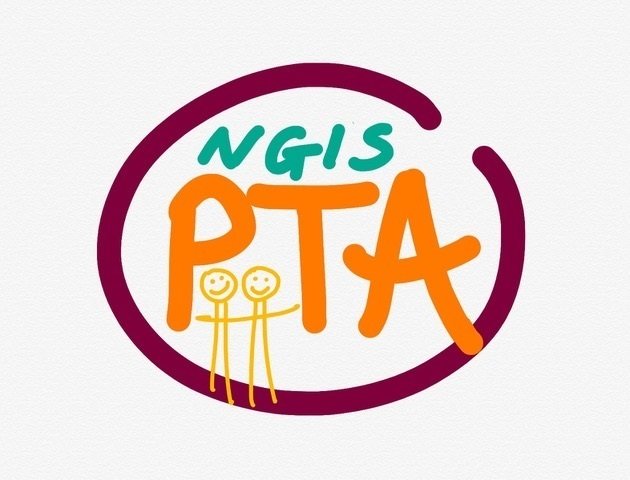 Recent Events...
Teddy Bear's Picnic: Thanks for all your support! The children had a fantastic time and we raised £485 for the PTA.
Creative Coin Challenge: We raised £295 thank you!!!
Sponsored read: We raised £1226... AMAZING!!!!!
We need new members!!!
We will be losing a number of our fabulous Y2 parents in July who have been a huge asset to the team. We would love to hear from anyone who would like to get involved please email us on nethergreeninfantschoolpta@gmail.com
Who is your sporting hero?
There is so much going on in the sporting world at the moment...Euro 2020 (come on England!!!)...Tokyo Olympics. On Friday 16th July we are inviting children to come dressed as their favourite sporting superhero. We will ask parents to make a donation to our chosen charity 'Meningitis Now'.
After School Club - Woodland Fun!
You can now book on via ParentPay for the Woodland sessions in After School Club this half term - these are the dates for each ASC bubble...
Monday 14th June - Lemurs
Monday 21st June - Elephants
Monday 28th June - Penguins
Monday 5th July - Turtles and Kangaroos
Monday 12th July - Koalas, Bears & Giraffes
10 Day Active Challenge!
Well done! Fantastic effort so far! The challenge continues next week...
Walk, run, scoot, cycle, skip, jump...we don't mind how you get here as long as you're being active!
Morning Drop off for Reception Children
With just over 4 weeks of the summer term left we thought now would be a good time to start to encourage the Reception children to say goodbye to their grown ups at the main gate in the mornings. Getting into this habit now whilst they are in a class where they feel confident, happy and secure will no doubt help them when it becomes necessary in September. Please could we ask that parents have a conversation before children come through the gate about what they are having for dinner each day.
Woodland Learning
The children in Y1 and Y2 have been really enthused about their recent learning about woodland wildlife. They have been asking lots of questions and finding out some really interesting facts.
Some of the Lemurs children spotted a gap in the fence that they thought was from some kind of woodland creature ...they asked Mr Johnson to set the camera up so they could find out what animal it was and see it in action...have a look at some of our latest night time camera footage...
Covid Update
Cases nationally and in Sheffield are rising. Please continue to remain vigilant. We have been advised that the most common symptoms of the new Delta variant are:-
sore throat
headache
runny nose
If your child has these symptoms or the classic symptoms (cough, temperature , loss of taste or smell) please arrange for them to have a PCR test and do not bring them to school.
Wed 30 Jun & Thurs 1 Jul: Sports Day
Fri 2 Jul - INSET day - school closed to children
W/C Mon 5 Jul - Y2 transition activities with NGJS
Fri 16 Jul - PTA Dress as your favourite Sporting Hero
Tues 20 Jul- Last day in school for children
Wed 21 Jul - INSET day - school closed to children
Wed 1 Sep - INSET day
Thurs 2 Sep - First day for Y1 and Y2 in school
Stumperlowe Park Road
Sheffield
S10 3QP
0114 2304094
enquiries@nethergreen-inf.sheffield.sch.uk