School Skipping Challenge!
Next week we will be having a school skipping challenge! All children in all classes will be working on their skipping skills in their PE lessons. Teachers will be watching very carefully and at the end of the week there will be awards in each class for:-
-most improved
-most skips
-overall class champion
If children have their own skipping rope and they would like to bring this to school to practise with at playtime then they may. If your child does choose to bring a rope, please tell them it is for their own personal use and should not be shared.
Covid Update
We are aware that a number of siblings of some of our pupils are currently isolating due to bubbles closing at the Junior School. We have had reports of some of these children accompanying parents to collect their siblings from our school. Please could we remind you that the Public Health guidance states that children who are isolating should not be leaving the house. Bringing them to a busy school creates potential risk for the children and staff of our school community. We understand this poses difficulty for families but request that you make alternative arrangements for everyone's safety.
Please ensure you have read the letter from Greg Fell about the use of lateral flow tests.
Classes for September - All Year Groups
Teachers will be starting to group children for their new classes for September after the half term break. We will not be asking parents to identify specific friends for their child to be placed with next year. However, we do ask that if there is anything significant that you would like us to take into consideration, you email your child's class teacher by the end of this half term (Friday 28th May).
After School Club - Den Building
There is still time to book Den Building for the following bubbles this term:-
Monday 24th May - Bears, Koalas and Giraffes
If you would like your child to attend, please book them into ASC via ParentPay for their specific week as detailed above. If your child doesn't normally attend ASC but would like to join this fun activity on a Monday, please book them into the club via ParentPay. Please try to book in advance so we can ensure safe staffing levels in the club.

Kangaroos and Turtles had a fantastic time this week!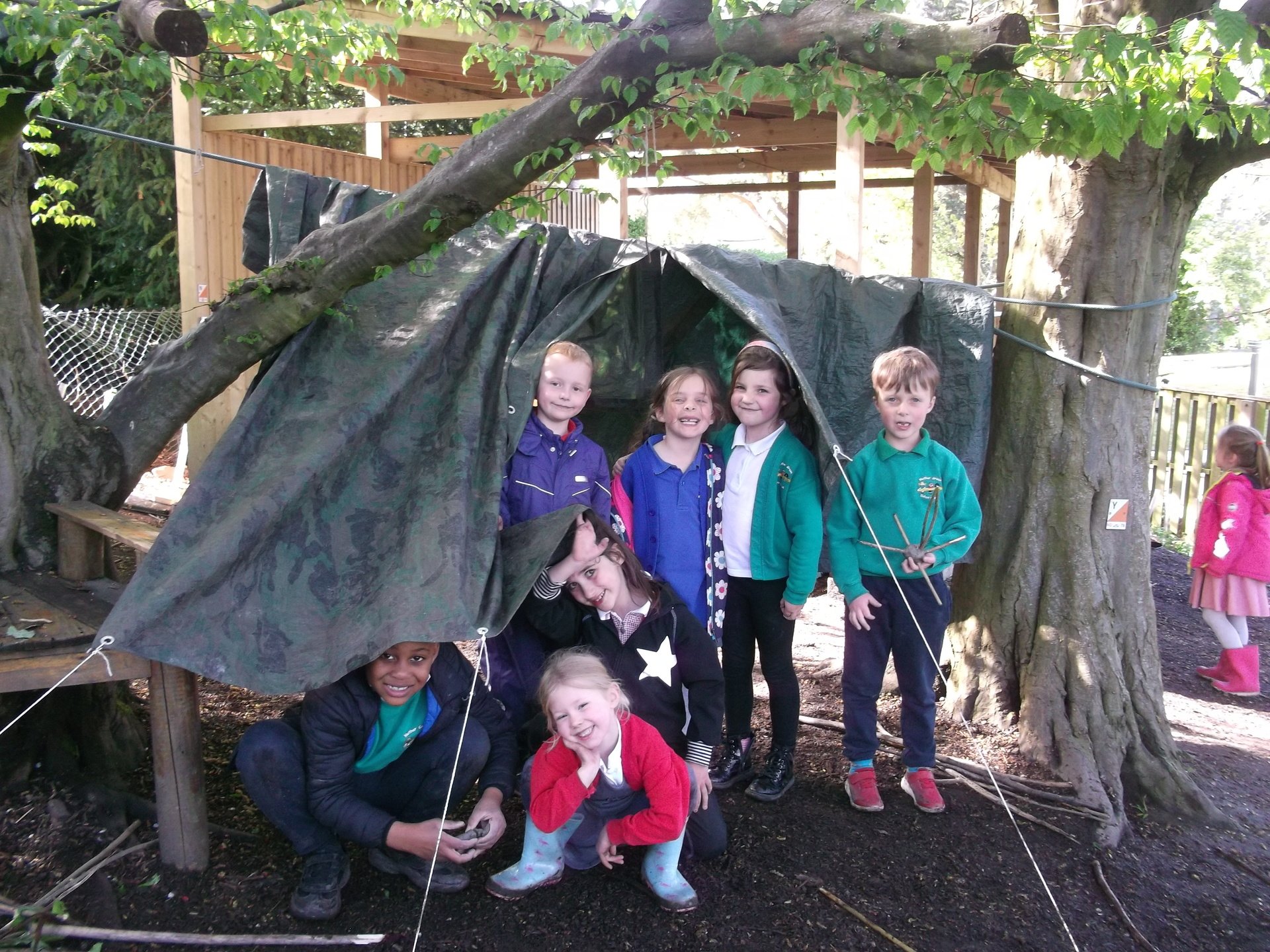 Collect from 5:00pm
Broomhill Festival
Please see attached info about the Broomhill Festival competition.
Fri 28th May - PTA Teddy Bear Treasure Hunt in school
Fri 28th May - Last day of term
Mon 31st May - Fri 4th Jun - Half Term
Mon 7th Jun - First day of new term
Fri 2nd Jul - INSET day - school closed to children
Tuesday 20th July - Last day in school for children
Wednesday 21st July - INSET day - school closed to children
Stumperlowe Park Road
Sheffield
S10 3QP
0114 2304094
enquiries@nethergreen-inf.sheffield.sch.uk