Weekly News Page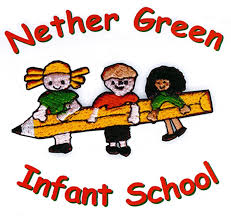 Thursday April 1st 2021
Headteacher's Welcome
What a term! It's been another unforgettable one! Following the announcement on 4th January and a period of nearly 3 months with most children learning at home, we are so pleased that we have had 4 weeks of uninterrupted learning in school. We are so impressed with how well the children have settled back into school life and got so quickly back into their usual routines. I would like to take this opportunity to thank my fantastic staff team once again for working so hard to support all of our children both whilst at home and with the transition back into school. I would also like to thank parents for persevering with the Home Learning - your hard work really has made a difference!
I wish you all a restful and happy Easter time and have everything crossed that next term will enable us to return to 'a little more like normal' as life begins to open up once again.

Please could I urge you over the holidays and beyond to continue to follow all of the Covid rules that are in place; whilst its tempting to meet up with family and friends after so long apart, please do this safely and outside. Ultimately if cases begin to rise again it is the education and well being of all our children that is at risk of being interrupted once again alongside the health of the whole community.

Have fun and stay safe!
PE And Sport Information
Energetic Easter Challenge!

Miss Sagar-Hesketh has created a fun, active Easter challenge for all of the children to enjoy and help keep them active over the holidays! There is an Easter themed activity to complete every day - when completed you can colour in the Easter egg. Your child should have brought a sheet home - if not you can click the image to download it here.

Learn to Swim!

As part of The Sporting House Group, founded by Olympians Steve Parry, Rebecca Adlington, Beth Tweddle and Adrian Turner, "swim!" is on a mission to break down the barriers to children reaching their true potential. No matter the background or ability, they believe that everybody should have the opportunity to learn to swim and love to swim!

"Swim! Sheffield" are opening a brand new Learn to Swim centre for families and schools this April, and would like to offer our pupils the opportunity to come along and swim completely free.

To find out more, please visit; https://swim.co.uk

Badge Design Competition


T

he next 10 Day Active Challenge, to encourage active ways to travel to school, is planned for June 14th - 25th 2021. This year's theme is Superheroes and we are looking for some budding artists to design the 10 Day Active Challenge Badge. The attached flyer has all the details you need to take part.



"Nether Green Tennis Club"

Monday's 19th Apr - 24th May, 3:45-4:30pm

Fulwood Lawn Tennis Club

Whilst we would love to come back and coach tennis at Nether Green Infants, we have decided, along with the school, that it would be best to host the club at the Tennis Club as we have lots of outdoor space until we all feel it's the right time to come back.

Please book your child's place here and if you have any further questions, please contact Jonathan on 07802 158315

Sheffield Youth Services

If any parents would like to help with Sheffield Youth Services' consultation process, to inform their strategy and investment moving forwards to help shape a £2 million investment into Youth Services, please click on the following link

They need to try and get as many residents/young people completing the survey to help with the possibility of some funding for our school community.

PTA Update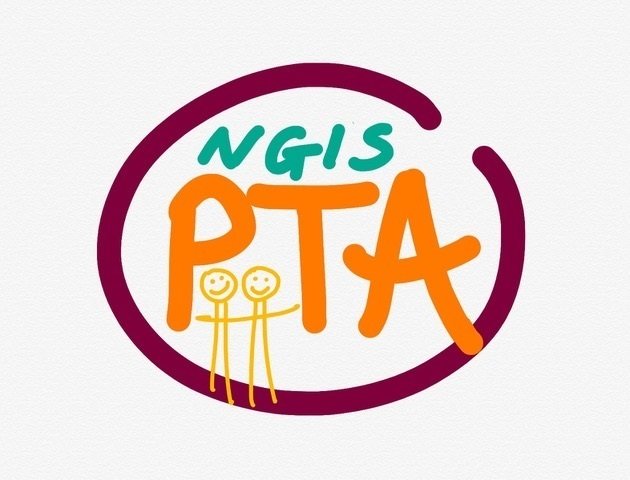 Every year the PTA hold a sponsored read over the holidays to raise money for the school. This

year the PTA are aiming to raise enough money to assist the school in buying new iPads.

This year the sponsored read will be held over the Easter holidays. We know this has been a very tricky and busy time for everyone and we want to stress participation is completely optional. If your little one is a keen reader or if your child would benefit from a little extra motivation to read then the sponsored read is a great option! Information will have come home with your child. If have not received a sponsor form you can print one here.

All you have to do is record the number of minutes they read a day (even if it's only a couple) for one week of the holidays, and collect some sponsorship money. Everyone who participates will get a certificate and there will be a fantastic prize of a book token for the winner in each class!

Please see the details about payment option as we are trying to minimise the handling of cash at this time.

Happy reading everyone!!

The PTA would like to wish you all a very happy and restful Easter holidays.




Having a Spring Clear out?

The PTA are planning a used uniform sale later this spring.

If you have any uniform which your child has outgrown or no longer needs, please bring it to the school office.

The next PTA meeting is on Tuesday 20th

April

at 7.45pm via Zoom. We are always looking for new parents to join us so please get in touch

at

nethergreeninfantschoolpta@gmail.com i

f you are interested.

We hope to see you there!
Goodbye Mrs Wyatt!
After almost twenty years of teaching at NGIS we are very sad to say Goodbye to Mrs Wyatt as she leaves to take up her retirement. Her hard work, commitment and dedication to our children has touched so many lives over the years. For those whose children have been taught by Mrs Wyatt, you will know that her classroom is always a fun and creative place to be where children thrive and love coming to school.
From the children, staff and governors of our school we would like say a MASSIVE THANK YOU!
You will be hugely missed by all. We know you are looking forward to retirement and wish you much joy and happiness in the months and years to come.
After School Club - Den Building
A reminder that Mr Darby will be doing a Den Building activity during After School Club each Monday after half term - this will be done one bubble per week.
If your child doesn't normally attend but would like to join this fun activity on a Monday, please book them into the club via ParentPay. Please see below the dates that each bubble will be in the Woodland Area. Please send your child with suitable footwear and clothing.
Monday 19th April - Lemurs
Monday 26th April - Elephants
Monday 10th May - Penguins
Monday 17th May - Kangaroos and Turtles
Monday 24th May - Bears, Koalas and Giraffes
Class Photos - Order forms and proofs were sent home this week. The deadline for ordering is Friday 23rd April.
Menu - We will be on Week 1 when we return after Easter.
On Mon 19th Apr it will be Sausages with Potato Wedges (not mash!)
Thurs 1st Apr - Break up for Easter holidays
Mon 19th Apr - First day of Spring term
Tues 11th May & Thurs 13th May - Parents evening appointments - note new date!!
Fri 28th May - Last day of term
Mon 31st May - Fri 4th Jun - Half Term
Mon 7th Jun - First day of new term
Fri 2nd Jul - INSET day - school closed to children.
Covid Update
Cases in Sheffield have started rise and there have been many cases in schools across Sheffield since opening back up to more children on 8th March. Please continue to follow the Covid rules which are in place to protect everyone.
If your child develops Covid symptoms before midnight on Saturday 3rd April and then goes on to test positive for Covid, please contact school via enquiries@nethergreen-inf.shjeffield.sch.uk as we will need to support contact tracing and contact any staff and children affected. If your child or anyone in your household develops symptoms then please book a PCR test - lateral flow tests are not designed for this purpose.
| | |
| --- | --- |
| | Due to the ongoing restrictions, the local Raring2go! Sheffield & Rotherham magazine is still digital for Spring. The magazine aims to help parents with ideas of things that are available to them, it is full of clickable content that I hope they will find useful as well as supporting our local community at this tricky time. You can find the magazine here. |
Stumperlowe Park Road
Sheffield
S10 3QP
0114 2304094
enquiries@nethergreen-inf.sheffield.sch.uk