Weekly News Page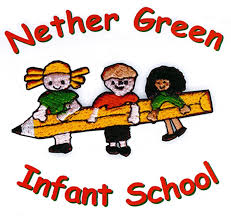 Friday 26th March 2021
Headteacher's Welcome
It's been another fantastic week of learning in school! I have been particularly impressed talking to the children in Year 1 and 2 who have been learning about Superheroes this term. Their topic since Christmas has included learning about 'Real Life Superheroes' and also 'Superheroes in the past' (such as Florence Nightingale and Neil Armstrong). This week they have been thinking about how they themselves can be Superheros to help to save our planet. The children have talked passionately about ways that they can help to look after our planet. These are some of the things that the children have talked about doing to make life better for people and animals living in our world:-
Be a Superhero and Save our Planet!

Don't waste things- put lids back on pens and glue sticks
Don't throw away your clothes - give them to someone else if they're too small
Put your rubbish in the right bin and recycle it if you can
If you don't want something you could try to make it into something else
Save Water - turn off taps when you are not using them
Save Electricity - turn lights off when you leave a room
A HUGE THANK YOU!!!!
WE RAISED £615....WOW!!!!
PTA Update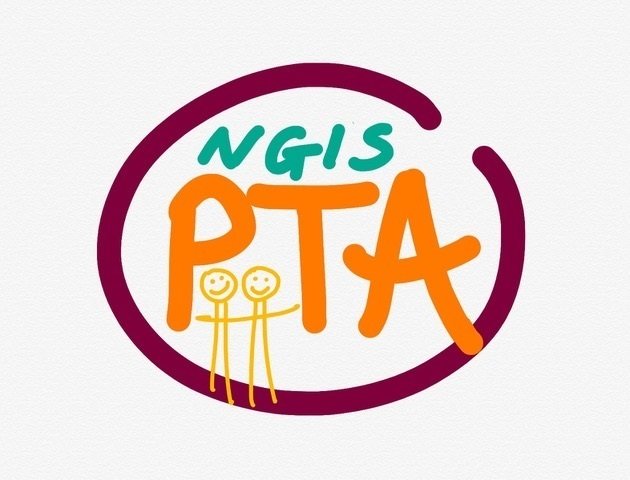 Every year the PTA hold a sponsored read over the holidays to raise money for the school. This

year the PTA are aiming to raise enough money to assist the school in buying new iPads.

This year the sponsored read will be held over the Easter holidays. We know this has been a very tricky and busy time for everyone and we want to stress participation is completely optional. If your little one is a keen reader or if your child would benefit from a little extra motivation to read then the sponsored read is a great option!

All you have to do is record the number of minutes they read a day (even if it's only a couple) for one week of the holidays, and collect some sponsorship money. Everyone who participates will get a certificate and there will be a fantastic prize of a book token for the winner in each class!

The sponsor sheets will be distributed via book bags towards the end of next week. The forms will detail an online payment option as we are trying to minimise the handling of cash at this time.

Happy reading everyone!!

The PTA would like to wish you all a very happy and restful Easter holidays.




The PTA are planning a used uniform sale later this spring.

If you have any uniform which your child has outgrown or no longer needs, please bring it to the school office.
Covid Update
Home Time Collection
Please do not hang around in the playground once you have collected your child. We have noticed that some families are staying around and chatting and allowing their children to play on the play equipment. Please could we ask that unless you are waiting for a sibling in another class you leave the playground as soon as your child has been collected. This is to ensure the playground does not become busy and that children are not mixing with others from other classes.
Update from Greg Fell
Please read the attached letter which also has a link to Greg Fell's latest video to parents.
Extra Curricular Clubs
We have taken the decision as a school that we will not be hosting any external organisations to provide Extra Curricular clubs for the remainder of this academic year. We are planning to continue to work in class bubbles after Easter as we feel this is the most effective way to minimise the risk of Covid transmission in school with young children and reduce the number of children needing to isolate in the event of a positive Covid case. Whilst we know that children gain so much enjoyment from attending extra clubs, we feel that for now the priority needs to be keeping children in school for as long possible. It would not be possible to run clubs in class bubbles as this would not sustainable for the clubs. It also impacts on the space we have available for the use of our own After School Club, which is essential for childcare purposes.
We are hopeful that by September we will be able to operate in a much more 'normal' way.
"Nether Green Tennis Club"
Monday's 19th Apr - 24th May, 3:45-4:30pm
Whilst we would love to come back and coach tennis at Nether Green Infants, we have decided, along with the school, that it would be best to host the club at the Tennis Club as we have lots of outdoor space until we all feel it's the right time to come back.
Please book your child's place
here
and if you have any further questions, please contact Jonathan on 07802 158315
After School Club - Den Building
We are very fortunate that we have a new member of staff working in our ASC - Mr Darby. Mr Darby has been volunteering since September in Kangaroos as part of his NVQ Teaching Assistant qualification, but also has a lot of experience of sports coaching and has a passion for the outdoors. He has kindly offered to lead some Woodland sessions in ASC after Easter, and will take a bubble into the Woodland Area for their ASC session on Mondays to carry out Den Building activities.
If your child doesn't normally attend but would like to join this fun activity on a Monday, please book them into the club via ParentPay. Please see below the dates that each bubble will be in the Woodland Area. Please send your child with suitable footwear and clothing.
Monday 19th April - Lemurs
Monday 26th April - Elephants
Monday 10th May - Penguins
Monday 17th May - Kangaroos and Turtles
Monday 24th May - Bears, Koalas and Giraffes
Milk for Summer Term - the deadline for ordering milk for next term is Mon 29th Mar. Please log into your ParentPay account if you wish to place an order. If your child is not yet 5 years old, you should have received a paper order form in their book bag which also needs to be returned by Monday.
Mon 29th Mar - Deadline for ordering milk
Thurs 1st Apr - Break up for Easter holidays
Mon 19th Apr - First day of Spring term
Tues 11th May & Thurs 13th May - Parents evening appointments - note new date!!
Friday 28th May - Last day of term
Monday 31st May - Friday 4th June - Half Term
Monday 7th June- First day of new term
Stumperlowe Park Road
Sheffield
S10 3QP
0114 2304094
enquiries@nethergreen-inf.sheffield.sch.uk