Weekly News Page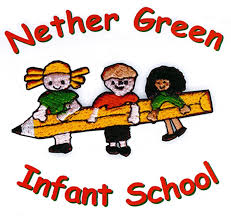 Friday 12th March 2021
Headteacher's Welcome
Welcome Back Everyone!!!
Well done to all of our children - they have been brilliant this week! We have been so impressed with how well they have settled back into school life. It has been wonderful to have the school full of children once again and to see them all so enthusiastic about being here. It has been Science Week too which has added to the excitement with lots of fun and engaging science activities going on throughout school.
The children have really enjoyed carrying out some exciting experiments and investigations in their classes. There have been rockets, volcanoes, falling eggs, flying balloons... and much, much, more. Click the image below see the gallery of exciting investigating that has been going on!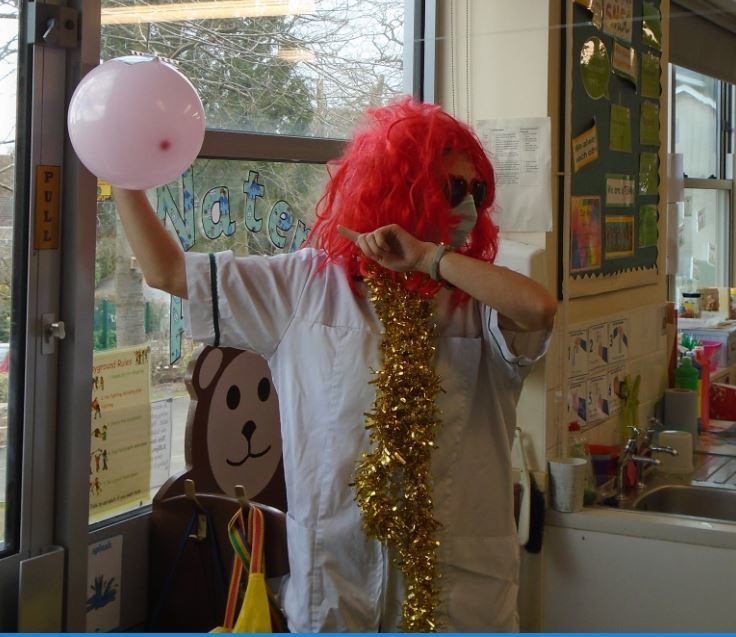 Miss Sagar Heskth's scientific sister came to help in Bears!
Covid Update
It is such a relief for all of us that our children are now back in school. No one wants us to be in a situation again where school is closed to the majority of children, as we know what impact this has on all of our children and families. So, we need everyone to play their part in keeping the transmission of the virus as low as possible. We therefore need EVERYONE to follow our school Covid guidance.
Please keep to the following:-
Elephants, Lemurs and Penguins -

Please do not arrive until 8:50 at the earliest

- the register time is 9:00 so there is no need to be at school before 8:50.
Kangaroos - please try to arrive between 8:45 and 8:50 - when the weather is bad and we let Lemurs in early there is the risk of Kangaroos and Lemurs having close contact in the cloakroom if kangaroos are late. Kangaroos should come to the office if arriving after 8:50.
Please ensure

only one parent/carer

accompanies your child to school.
Please

do not wait by the railings at the front of school

- this becomes very busy. Parents with siblings may find a space in the playground to wait until staff come outside.
When waiting to pick up siblings,

please do not allow your

child to mix with children from other classes outside in the playground

.

Please

do not

congregate with other parents

and chat outside school

or at the end of Stumperlowe Park Road...we have received complaints from parents who are really concerned about social distancing.
We know it can be tricky getting to school on time with young children, but please try to arrive at your child's allocated time. If you're early and travel by car, please wait in the car. If you're late please bring your child to the school office. This is all to keep everyone safe and to limit the numbers of children at risk of isolating due to close contact with others.
Breakfast Club and After School Club are continuing as usual. If you wish your child to attend, please book places via ParentPay ASAP so that we can ensure safe staffing levels. Please read this important letter about how we will be operating.
School Meals - Please make sure your child knows what they would like for lunch each day. This is especially important in Reception as it can cause delays and queuing outside classrooms in the mornings.
From Mon 15 Mar we will be on Week 2 of the menu.
Here is a copy of the current menu
Dress Up for Comic Relief!
Next Friday, 19th March, is Comic Relief. As we missed out on celebrating World Book Day in school we have decided to combine the two. So next Friday we are inviting all children to dress up as a Book Character. We would also like to invite you to make a donation to Comic Relief, who support many charities in the UK and abroad.
If you would like to donate you can do so via ParentPay by clicking here...
Covid Considerations
NO Red Noses Please!
Whilst Comic Relief Day is traditionally know as Red Nose Day, we are asking that children do not bring Red Noses to school - we feel that having 200 identical red noses in school, whilst trying to keep to Covid restrictions, means too much potential for them to get touched, mixed up etc and so is probably not a good idea with young children! We hope you will understand and support this and we are sure the children will be very excited about the dressing up element.
Dressing up Clothes
Please make sure dressing up clothes are clean, warm and practical enough for outdoor play.
Thurs 18th Mar - Class photos in school
Fri 19th Mar - Dress Up for Comic Relief
Thurs 1st Apr - Break up for Easter holidays
Mon 19th Apr - First day of Spring term
Tues 11th May & Thurs 13th May - Parents evening appointments - note new date!!
Food Bank
As you may be aware the use of food banks in Sheffield has increased since the start of the pandemic, as more and more families find themselves struggling financially. As a school we would like to support the Sheffield S6 food bank (which serves a wider area than S6). We will therefore be putting a box outside school which will be emptied weekly. If you would like to support us with this, please bring some of the following items and put them in the Food Bank box which will be taken to the Food Bank each week.
UHT Milk
Tinned Soup
Tinned Fruit
Rice Pudding
Toiletries (shampoo, shower gel, toothpaste)
Easter Holiday Clubs
Tennis
The Academy are pleased to announce that we will be able to run our hugely popular Easter Holiday Tennis Camps this year. With Tennis able to resume outside from the 29th of March it enables us to be able to run our camps over the 2 week Easter break
The camps are directed to beginner and intermediate players from 4yrs upwards. Players are groups according to age bands. The sessions are based around tennis specific coaching, fun games to develop skill and an introduction to fun competition. All our staff are fully qualified, licensed and advanced DBS checked.
Full Day - 9am-2pm (staggered 30 minute lunch break)
As with previous COVID tennis camps we ran last summer, there will be a limit on numbers so please book soon to avoid disappointment.
We are now using an online booking system called clubspark, simply click on the links below to access the options and make your booking.
All camps will take place outside so please consider this when sending your child, we would recommend that your child brings a drink and players staying for the full day will need to bring a packed lunch. There are toilet facilities onsite.
Holiday Clubs at Sheffield Girls High
6th - 9th April
Clubs include dodgeball, dance, drama, yoga, multi skills, ball games, art and crafts, team and confidence building activities and much more.
Stumperlowe Park Road
Sheffield
S10 3QP
0114 2304094
enquiries@nethergreen-inf.sheffield.sch.uk