Weekly News Page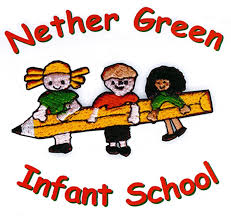 Friday 12th February 2021
Headteacher's Welcome
I'm sure many of you will be celebrating that we have made it to the end of what has been a challenging half term for all. When I entered into headship I never expected to be dealing with many of the issues that have been thrown at schools over the past year. My motivation is always to do the best I can for our whole school community; children, parents and staff. Over the past year I have received so many emails and cards with words of kindness and gratitude which have given me great encouragement - thank you! When times are tough people respond in different ways, yet the Nether Green default is one of support and community. I really have been overwhelmed by the support of our whole school community and I know that despite the difficulties we are all facing day to day that I feel so fortunate to work in such caring school.
Thank you all for your ongoing support!
As we pause for half term, I also want to publicly express a huge thanks to all of our staff. I am immensely proud of what we have achieved as a team and I know that every one of our team is committed to doing the best they can for all of our children. They have adapted to different ways of working, stepped well outside of their comfort zones and as quickly as the circumstances have changed, they have adapted and kept pace...and continued to smile whilst doing it! The hugely positive feedback from our parent survey is testament to their hard work and commitment and it is so reassuring to hear how well received and appreciated this has been. We are all hoping that school will be able to welcome all of our children back on 8th March and that the current situation will begin to ease. Having spoken to a number of parents recently, I know that each day gets harder to find the motivation to learn at home. I would just like to reiterate that these circumstances are 'unprecedented' and you are all doing such a fantastic job. Thank you for working with us to support your children.
Home Learning Update
During half term we would like you to ensure that all children and their new teachers at home ensure they complete the following essential activities every day:-
HAVE FUN!
Rest
Lots of Cuddles
Lots of Fresh air and exercise
Home learning will be live from Friday 19th February so you can get ready for the week ahead. Please note teachers will not be accessing or responding to emails over half term. If you have anything urgent you need to share please email enquiries.
Home Learning Survey
Thank you to all those who took the time to complete the survey. Constructive feedback alongside positive support is always useful. We have put together a detailed response to the survey which has been emailed out or you can read here. Key things you need to know are:-
Google Meets
Reception children will continue to have 2 per week - there are some minor alterations to timings to make it easier for those with siblings having meetings back to to back. You will receive an email with the new meeting link.
Year 1 and Year 2 will be having 3 google meets per week;
Monday – introduce learning
Wednesday – check in with how the learning is going, teachers can pick up on any teaching points from work sent in. Set work for the rest of the week so that Monday's meet isn't so overloaded.
Friday: 'Fun Friday', Children can show a piece of learning they are proud of and the teacher will plan some kind of fun social activity.
Education City - New Online Platform
If you do want something to keep your child busy over half term then you could let them have a try on Education City. You will receive an email about how to log on. Please note: teachers have not set any activities yet on this but children are free to explore the games / activities at their leisure.
A timetable for wider curriculum subjects will be uploaded to the website and SPAG teaching videos are coming soon!!
Sheffield Bear Trail!
As you may remember, this time last year we had a team of staff and parents busy training for the Sheffield Half Marathon. The aim was to take part in the event to raise funds for the Sheffield Children's Hospital and enable us to have our own Bear to decorate and become part of the official Sheffield Bear Trail. Due to Covid the race was cancelled, as was the Bear trail. However, thanks to the generosity of parents we still raised the £750 to enable us to take part (and Mrs Hawkins did do her own Sheffield Half Marathon in March 2020...not quite the same alone but still a good challenge!)
So, the good news is that the Sheffield Bear trail is going ahead this year. We will be collecting our Bear later this month and the plan is that all of the children will be involved in decorating our Bear.
So we need your child's help!!!
The theme for our Bear is going to be
'Our Wonderful Woodland'
We have chosen this as it is such a special part of our school that all of the children enjoy accessing. So, we would like children to help us out.
Woodland Pictures
We would like children to create a picture of our woodland area showing all of the things they know live there (e.g. trees, flowers, mini beasts, birds, fox etc). They can use any media and we ask that they send a photo into school By Thursday 25th February.
We will then create a Woodland Bear Design Gallery on our website and use ideas from all of these to help decorate our own school Bear.
Please remember to book Breakfast Club and After School Club for after half term via ParentPay.
Half Term Activities
The Sheffield Children's University Home Learning Challenges for the February half term are now available! The booklet contains 5 fun, home learning activities, crafts and games for families to enjoy, and collect CU credits for taking part too! You find a copy of these attached to the email, but here is a link to them too: Click Here.
Covid Update
If your child tests positive for Covid whether they have been in school or not please email enquiries and let us know when they started with symptoms.
Stumperlowe Park Road
Sheffield
S10 3QP
0114 2304094
enquiries@nethergreen-inf.sheffield.sch.uk