Weekly News Page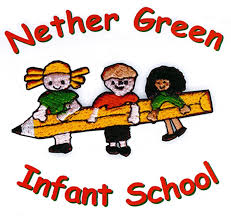 Friday 5th February 2021
Headteacher's Welcome
I hope you've had a positive week - the snow certainly added an extra bit of excitement (or chaos?... depending how you look at it!) We know that for those of you at home full time, each week gets a little harder and many children are finding it more difficult to find the motivation to complete their work. Please be reassured that you are not alone if you feel like your child is struggling.
Our Parents Evening is due to take place during the week of 15th March and we are expecting to stick to this date regardless of what happens in terms of school re-opening. We are looking into using an online package, which will enable parents to book a video call for a live face-to-face 10 minute meeting with their child's class teacher. We will send further information about this after half term. In the meantime, if you feel like an individual phone call with your child's class teacher would help you to support your child or help to motivate your child then please email your child's class teacher to request this and they will happily give you a call next week.
Thanks to those of you who have shown your support this week for Children's Mental Health Awareness week. There is a short video for your child to watch here where Zog has had a go at some of the 'Express Yourself' activities.
Home Learning Update
Home Learning Parent Survey
Thank you to everyone who has completed the home learning survey - if you haven't had chance yet don't worry it's still live! It is really useful for us to hear how things are going from your end and to find out which bits could be tweaked to make the home learning experience even more user friendly for you and more engaging for your child. The overwhelming majority of parents who have replied are really positive about how well we are supporting your children at home and very appreciative of the efforts teachers are going to each week. Thank you for acknowledging this! There are a few minor things which we can tweak immediately and other things which, as staff, we are reflecting on and will be discussing.
Some of the quick fixes are:-
Downloading Documents: Some parents commented that it was frustrating having to download all the documents before viewing them on the website. Therefore, we have been in contact with the website company who have advised us how to enable the documents to be viewed in the browser; we will aim for this to be done for next week's learning.
Home Learning live sooner: Some parents have said it would be useful for the week's learning to be uploaded before Monday morning so that parents can see the overview of what there is to do for the whole week - from today the home learning will be uploaded by Friday evening.
Printing: Some parents have mentioned that there are lots of documents to print. The majority of the worksheets really don't need to be printed - they are there to give you a framework; most can just be recorded on paper . However, if you would prefer, please let your class teacher know and we will happily print a pack for you to collect from the school office (hopefully being able to see the sheets in the browser will also help with this issue!)
Devices: The vast majority of parents said they found the layout of the learning on the website straightforward to follow and clear; we did notice that the small number who said it was difficult to navigate were using smartphones. Unfortunately this is to do with how the website is designed for mobile devices so it is beyond our control, however if you do have access to a tablet or laptop, you may find this easier for accessing the learning.
Videos: We had a small number of comments about videos not working on Mac devices. We think this is possibly to do with how the videos are saved. If you come across a video that doesn't play please email enquiries, let us know exactly which video and we will look into it. If you also have the technical knowledge to understand why it isn't working feel free to share this, we are all novices in this!
Prioritising Learning
Some parents commented that they were finding they had limited time (either due to work commitments or because their child was not motivated to do much) and wanted to know which things they should prioritise. We would suggest the following:-
The daily phonics lesson (Y1 / Reception)
The English lesson
The Maths lesson
Some reading (either a Collins big cat e-book or a book of their choice).
If your child is reluctant to complete the given task then we would recommend watching the teaching video, talking about it together and then doing some similar questions / learning in a more relaxed way. Mum and dad doing the questions and getting it wrong and them being teacher is often a good motivator too!
Remember regular breaks are needed for everyone involved! Parents will often say they try to get the school work done first and then go out for a walk / scoot etc. It can work really well to get the children out first for some exercise and fresh air and then this can help them to be calm and focused when they return. (I know this is dependent on work and other commitments but if your child is struggling to focus it's worth considering).
Good Luck!!! You are all doing an incredible job! (I learnt in the last Lockdown that teaching 30 of someone else's children was far preferable to teaching two of my own children!!)
Express Yourself!
We have loved seeing all the photos you sent in of you expressing yourselves at home! Have a look at our Express yourself gallery!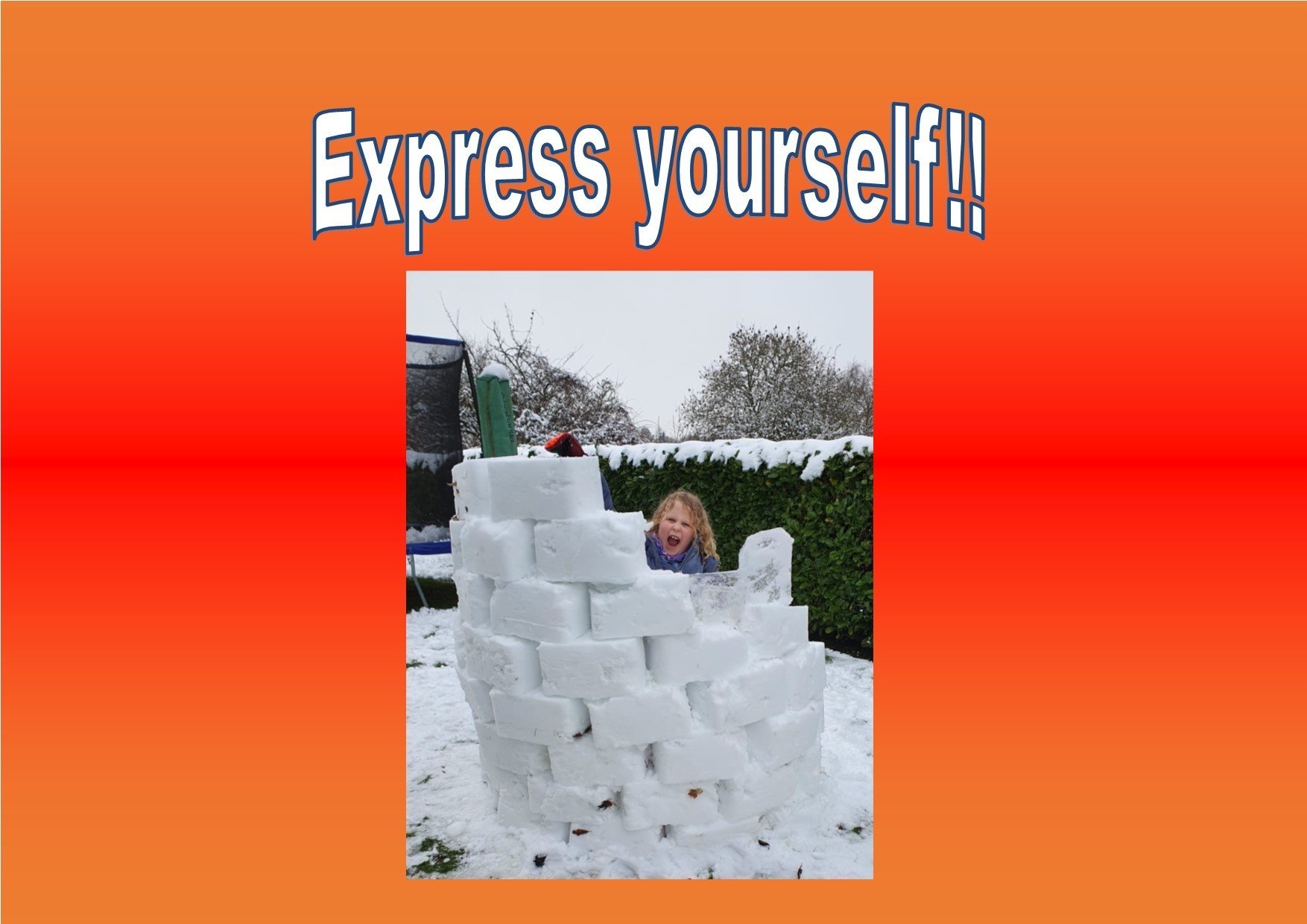 Thanks to everyone who donated online to Place 2Be - a children's mental health charity. We have raised £150 so far. You can still donate here if you wish. Place 2Be
PTA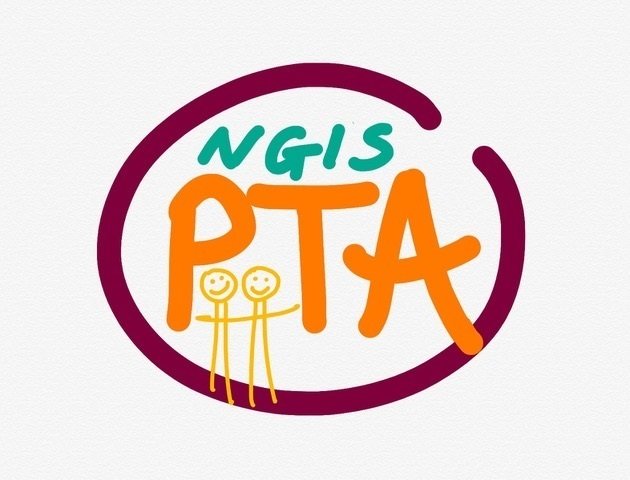 Despite the current Lockdown the PTA are still working hard behind the scenes to support our school. Please click here to read the PTA's latest letter.
Online Safety Information
Just a reminder that we have uploaded some Online safety information on our website. If you have not had the chance to read this and share it with your child please spend a few minutes looking at it as soon as possible.
'Online Safety Parent Information'
Notes for children coming into school
Snow is forecast next week...again!!!
If it snows as forecast, school will endeavour to remain open for children of critical Keyworkers. Please be mindful that we will be running on a skeleton staff which is made more complicated by the bubble restrictions so we ask 2 things:
1) If there's heavy snow and you are able to keep your child at home please do.
2) Please bring a packed lunch as the Kitchen staff travel across Sheffield and may not get into school.
Any updates will be sent by email and posted on the website before 7 am.
Covid Update
Click here to watch Greg Fell's latest Public Health update on the current situation in Sheffield.
Stumperlowe Park Road
Sheffield
S10 3QP
0114 2304094
enquiries@nethergreen-inf.sheffield.sch.uk