Weekly News Page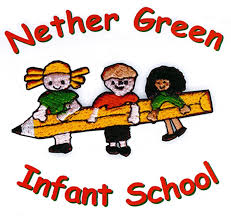 Friday 29th January 2021
Headteacher's Welcome
I hope you are all well. I'm sure it has been an emotional week for many families this week. I hoped for nothing more than a return to school for everyone after half term and was really saddened to hear the news on Wednesday that schools would not be re-opening for all children until the 8th of March at the earliest. No doubt there will have been huge disappointment for all! I'm sure the children are desperate to be back and I know, speaking with my parent hat on, that I want nothing more than some normality for my own children and I'm sure you will all feel the same.
I have been overwhelmed yet again this week by the efforts of so many of you juggling work, childcare, home schooling; I don't underestimate in any way what a challenge this is! Just to reassure you I don't think there's anyone out there who's got it sorted - whatever the circumstances, this unsettling time for everyone is tough and I want you to all know you are doing a brilliant job! The work that has been coming in from so many is fantastic so whatever you are able to do to support your children at home will be benefiting them in the longer term, and as ever the most important thing is that they feel safe and loved. You are all superheroes in the eyes of your children but we are all human and all we can do each day is our best!
I have recorded a short video message for the children to watch about Mental Health week which is next week - it is quite a difficult concept for young children but hopefully some of the resources we share with you will help you to open up the conversation with your child about the importance of mental health.
Home Learning Update
Collins Big Cat E-Library
This is now set up and ready to go! You will receive an email with a letter explaining how to use the books and also a parent guide to how to log on to access the books. Please get in touch if you have any difficulties using these learning resources. Remember you can write down each time your child reads in their reading diary and you can either notify teachers when they're ready for a reading certificate or they will be given it when they return to school.
Collins Big Cat Information Letter
Well-being
Our Well-being page has been updated and there will be a video from Mrs Turton on Monday to watch about Mental Health awareness week. Mrs Hawkins' video this week also introduces the topic of Mental Health.
Certificates
I have been very proud of so many of the children this week. I know teachers have sent out lots of 'Star of the Day' certificates and I have also sent out some Headteacher awards - well done! Keep up the good work everyone!!
Online Safety Information
With the current Lockdown and the nature of Learning at Home, we know that all our children will be accessing more screen time than usual. Whilst technology offers many fantastic resources and possibilities for our young children to learn, there are also some risks out there.
Talking to your child about how to stay safe online is really important.
We have put together some online safety information for you to read and share with your child. There is now a dedicated page on our website 'Online Safety Parent Information'. Please spend some time looking at this and sharing the key messages with your child.
Notes for children coming into school
Snacks
Daily fruit is now being delivered again so there is no need to bring a healthy snack into school.
Lunch Options
The only Grab Bag option is cheese until further notice.
Half Term
We have been advised by the DFE that there is no requirement for school to be open during half term for childcare. Staff are relieved to hear this as we are already feeling ready for a rest!
Covid Update
Covid Testing for School Staff
From this week, school staff are able to take part in voluntary Covid home testing twice per week. The aim of this is to identify any asymptomatic cases early on in the hope that this will limit the spread of infection in school.
Free School Meal Vouchers
Sheffield City Council will be providing FSM vouchers during February half term. A letter will be sent by post to any children in receipt of FSMs with information about the vouchers.
Research into Parent's Sleep
We have had a request from the psychology department at the University of York. They would like parents of children age 6 and under to take part in this study into sleep.
Click the image for further details.
Raring to Go E Magazine
Click this link for the latest edition with ideas to keep your child entertained at home.
Stumperlowe Park Road
Sheffield
S10 3QP
0114 2304094
enquiries@nethergreen-inf.sheffield.sch.uk