Weekly News Page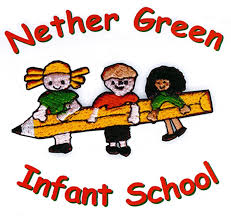 Friday 15th January 2021
Headteacher's Welcome
This week has brought its joys and it's challenges all in one go! It has been lovely to hear from teachers about how well the children are doing with the home learning - thanks to everyone who has sent work into their child's class email address. Thank you to everyone who has sent messages of support in this week - it really is motivating for staff to know that their hard work is paying off.
We are aware that there have been a few technical issues; some were totally out of our control - the website external server had a fault on Monday and our school WiFi was struggling on Wednesday. Thank you to those of you who have shown such patience; we know it is frustrating when things don't work as we have planned. Please be reassured that we are doing everything we can to make the current school experience as engaging as we can for all children, whether they are learning from home or attending school.
I have recorded a short video message for the children to watch.
Home Learning
Next Monday 18th, we will start our Monday Morning Google Meets where your child's class teacher will introduce the week's learning to the class. Some of these sessions are running simultaneously in order for them to feel like 'the beginning of a new week'. We are hoping that this doesn't cause internet issues; our IT technician is scheduled to be on standby to monitor the sessions remotely. If simultaneous meetings don't work we will get in touch to re-schedule.
If you have not yet had chance to read these detailed home learning letters please take a few minutes to do so. If you have children in more than one year group it is worth taking a look at both year groups as there are a few differences.
A few things to mention about Home learning...
Videos
It is really worth parents watching the videos too; the aim of the videos is to demonstrate what we want the children to do, and importantly - how. The videos will show children specific techniques such as how to complete a maths calculation using an appropriate strategy or how to segment the sounds in words to spell - please don't jump straight to the written activity as the videos really will help your child to be successful and give them the tools they will need for when they return to school.
Sending Work To Teachers - Please use the class email and not the enquiries address!
Teachers love to see what your child is doing at home. They will try to acknowledge each piece of work sent in. Taking a photo and attaching it is fine but please could you be mindful of the light on the photo; sometimes teachers are struggling to actually read the writing -it's great to know that it's been done but if they can actually read it they will be able to offer some more constructive feedback. For most activities its not an issue but it can be for longer pieces of writing - if you do have access to a scanner for these types of pieces of work then that would be helpful but if not don't worry and just do your best to show us what you can of what your child is learning at home.
Passwords
Class teachers have emailed out any passwords that you may need. Please let us know if you have any problems or have not received your child's passwords.
Get Active!!!!
It's really important for children to stay active. Head across to our 'Get Moving at Home Page' where you will see details of a city wide active challenge that your child can take part in.
FUN IN THE SNOW!!!!
It looks like lots of our families have been able to enjoy the snow!
Take a look here!
Notes for children coming in to school
There are currently fewer children coming into school therefore it is easier to avoid them mixing at morning drop off. Rather than a flexible 10 minute drop off we would like you to bring your child at the following times:-
Blue and Green Bubbles 8:40am
Yellow, Orange and Turquoise Bubbles 8:50am
If your child is booked in on a particular day and you are not planning to bring them into school, please let us know - this saves the office spending time ringing parents. Thank you to those of you who work shifts and have been emailing in to let us know which days you need each week - it's really helpful!
Notes from the Office
Breakfast and After School Clubs
These are running for any children accessing Key Worker places.
If you are intending to send your child, please book via ParentPay as normal; staffing will be organised according to how many children have booked so we do need to know in advance who to expect.
If your child is not coming into school, please log onto ParentPay to cancel previously booked sessions.
Covid Update
There is a Covid Update Page on the website; we are trying to keep this up to date with the latest information from school so it's a good place to look if you're not sure about anything in these fast moving times.
Case numbers in Sheffield have gone up over the past week. Please continue to follow the Lockdown rules.
Stumperlowe Park Road
Sheffield
S10 3QP
0114 2304094
enquiries@nethergreen-inf.sheffield.sch.uk