Weekly News Page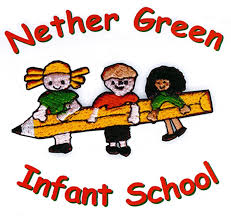 Friday November 6th 2020
Headteacher's Welcome
I hope you all had a lovely half term; the children have certainly come back well-rested and ready to learn, which is great.
With so much that we all enjoy on hold through lockdown, we thought it would be nice for the children to have something to look forward to next week. As your child may have told you we have been thinking about ways to raise money for BBC Children in Need. The children were asked to vote on a number of different options to help raise money for the campaign. The results are in and there were two clear favourites, with 4 classes selecting each as their top choice 'Wear Pyjamas' and 'Dress as you Please'. So we are going to invite the children to 'Dress as they please', and if they wish to wear pyjamas they may. So here are the details:-
Dress as You Please! Friday 13th November

Instead of school uniform children can:-

Wear their favourite comfy clothes
Wear a dressing up outfit
Wear pyjamas

Please remember it will still be a normal school day and children will be going outside and may be carrying out their usual arty / messy activities so children must:-

wear sensible shoes (no high heels)
wear warm clothing

To support our Covid Risk Assessment

Please don't bring teddies
Please don't wear dressing gowns

Donations to support BBC Children in Need can be made directly via ParentPay to avoid cash being brought into school. Please look out on your Homepage for the new Donations Page which will arrive shortly.
Notes from the Teachers
Children in Reception are learning about Light and Dark; this will also link to some of the science work that Year 1 will be doing later this term.
This week Mr Johnson has installed a night camera into the woodland area so that the children can learn about nocturnal animals who may be visiting our woodland area.
On Tuesday Koalas class put some honey out to tempt the animals...have a look at this video to see what happened! Woodland at Night
Year 1 and Year 2
We are planning to visit the War Memorial in Fulwood next week as part of our learning about Remembrance day. If your child has any appointments during the school day please let the school office know.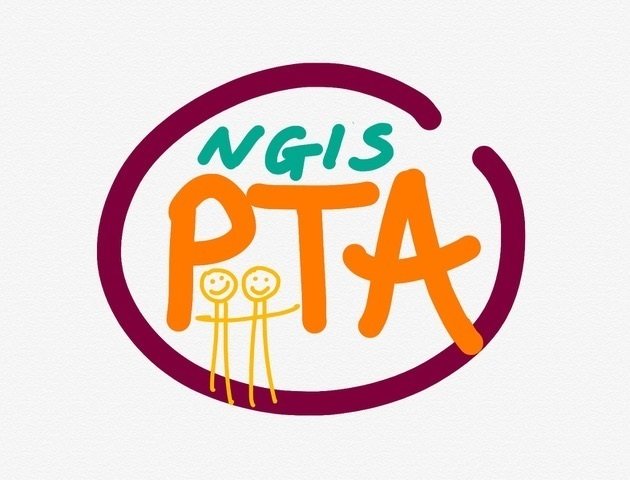 PTA Update
The PTA Webpage has been updated. There are lots of links to simple ways that you can support our school - for example our school lottery!
Click here to find out how you can support the PTA
It's here! The great NGIS tea towel and bag sale.

It's a great chance to raise funds for our school.
The children have done an amazing job of drawing their self-portraits and the tea towel (showing nearly the whole school and NGIS logo) will be printed in a classy navy blue.
We are also producing a tote bag sporting the NGIS logo only (no portraits) in
stylish bottle green with matching handle – ooooo fancy!
This year, we need everyone to pre-order. Hopefully, you'll have already found an order form in your child's bag but don't worry if it didn't make it home, you can print one off here.
Please return your completed form to school and make your payment by 11TH NOVEMBER.
The money from the sale of these tea towels and bags buys things that

genuinely improve our children's experience at school. Amongst other things,

PTA money has helped build the woodland area, repaint the schoolyard and

buy books and equipment.
This year, we're saving up for iPads. And, because of COVID, there aren't so many opportunities to get involved. So, please dig as deep as you can and buy a tea towel or bag for as many people as you can (whether they want one or not!). They make a fantastic Christmas present or memento.
Together, let's see how much money we can raise to support our school.
Thank You!!!
Looking for a Reception Place September 2021?
If you have not already seen our videos starring the children of Nether Green Infant School have a look here by following the link below...
Covid Update
We are trying to minimise the number of contacts children are having with adults and other children in school so this week we introduced a number of changes, including at playtime.
Please could you help to support this by:-
Ensuring children do not mix with children from other classes in the playground at the end of the school day when waiting for older siblings.
Carefully planning your arrival time in the mornings. Waiting by the railings creates unnecessary risk. This is the order children may come into the playground:-
8:40 All Reception Classes
8:45 Kangaroos
8:50 Lemurs, Elephants, Penguins.
8:45 Turtles - top gate
We also kindly request that all adults coming onto the school site wear a face covering - this is especially important for Reception parents who often have to queue outside classrooms whilst children order their lunches.
Greg Fell from Sheffield City Council Public Health has also written this letter to parents...
Notes from the Office:
Parentpay: Reception parents- we still have 17 parents who have not activated their accounts. Please do this by using the details on the paper letter given earlier in the year - email the office if you need another copy.
Dates for the Diary
Please see attached the calendar for this year.
Key Dates:-
Friday 18th December - break up for the Christmas holidays
Monday 4th January 2021 - INSET day - school closed to children.
Stumperlowe Park Road
Sheffield
S10 3QP
0114 2304094
enquiries@nethergreen-inf.sheffield.sch.uk