Weekly News Page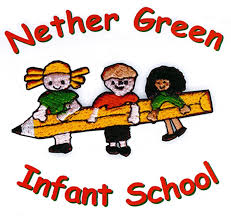 Friday 25th September 2020
Headteacher's Welcome
I am incredibly proud to tell you that our school has received a DISTINCTION for the Sheffield Sportsmark Award. This was awarded for recognition of our fantastic efforts in PE and sport and promoting physical activity in school.

Thanks to Mrs Scott and Miss Sagar-Hesketh for their enthusiasm and leadership in this area and to all our staff for promoting and supporting the health and wellbeing of all our children.
This week in assembly we have started to think about this term's school value of Respect. We talked about lots of different ways that the children can show respect to others in school for example:-
listening to others when they are talking to you

respecting property by looking after it

saying please and thank you

working quietly in the classroom so others can concentrate
Our School is a Mobile Free Zone!
Please do not use your phone on our school site. This includes the playground.

This is to protect the privacy of all our children and staff.
| | |
| --- | --- |
| PTA Update | |
There are many ways that you can support our school PTA to raise vital funds for school.
This year we will be unable to hold many of the events that usually bring money into school, however there are lots of ways you can still support us. The school lottery is a great, hassle free way to help out. Details of how to sign up are on the newsletter along with other easy ways to support us.
Second Hand Uniform Sale!
Usually at this time of year the NGIS PTA organise a second hand uniform sale on the school premises. Unfortunately due to COVID19 restrictions this is not possible this year. However we appreciate this is often a helpful moment to pick up that extra jumper you didn't realise you would need!
If you would like to purchase second-hand uniform this is still possible. We are asking parents/carers to email a 'wish list' to the PTA email address:
nethergreeninfantschoolpta@gmail.com
Please include the following in your email:
1) Name of items, include size and colour preference (if you have one)
2) Class Name
3) Name of Child
PTA volunteers will have access to the uniform store (polo shirts, jumpers, cardigans, dresses and trousers). They will try their best to collate a parcel of requested items. The parcel will be quarantined for 72 hours and then passed to the relevant class teacher. The class teacher will hand you the parcel at drop off or pick up. We ask for a small donation which will go towards enabling the school to buy extra books, resources and apparatus. Please leave a donation in an envelope.
Please send requests via email by Friday 9th October.
Covid Update
Thank you to everyone for following the guidance as requested to help keep everyone in our community safe.
Please read the attached important letter that has been sent form the DFE about testing
Flu Immunisations
If you would like your child to receive the nasal flu vaccine in school please follow this link to complete an online consent form:
https://www.nhsimms.uk/FLU/information?Id=107029&Type=FLU
The vaccinations will take place at school on Thursday 22nd October 2020.
The link to give consent will close on Saturday 17th October 2020.
If your child has already had the Nasal Flu vaccine since Sept 2020 please disregard this message.
If you have any problems accessing the link please telephone IntraHealth on 0333 358 3397 (option 7).
Dates for the Diary
Please see attached the calendar for this year.
Unfortunately due to Covid restrictions we are not able to invite parents to any events in school at the moment; we anticipate this will be the case for the foreseeable future.
Where possible, we will still aim to share key information with you in different ways.
Key Dates this term:-
Monday 12th - Friday 23rd october - 10 day Active Travel.
Thursday 15th October - Individual School Photos
Thursday 22nd October - Flu Immunisations
Friday 23rd October - INSET day - school closed to children.
Monday 26th - Friday 30th October - HALF TERM (SCHOOL CLOSED)
Monday 2nd November - first day of new term
Notes from the Teachers
Year 1 and Year 2 Reading
Most children in Year 1 and 2 will have brought their reading book home this week.
Please see attached a letter containing detailed information about how you can support your child with reading at home.
Our 'Reading Champions' stamps will start too; a stamp will be awarded each week when your child reads 3 times or more at home.
Phonics Homework - Well done to all those children in Year 1 and Year 2 who remembered to bring back their phonics homework on Thursday - this helps give teachers time to get the next homework ready to go home on Friday.
Notes from the Office
School Photos:

This year we will only be taking individual photos and those of children who have siblings in school. Due to Covid restrictions we are not able to invite parents and younger siblings into school.
Y2 Junior Applications:

All Y2 children have brought home a letter this week explaining how to apply for their Y3 place. The application must be completed by 15th January.
Stumperlowe Park Road
Sheffield
S10 3QP
0114 2304094
enquiries@nethergreen-inf.sheffield.sch.uk