Weekly News Page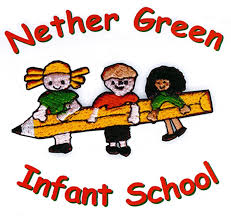 Friday 18th September 2020
Headteacher's Welcome
The children have continued to settle well in school this week and are becoming really independent with new ways of working.
The Reception children have coped brilliantly with being full time and it has been lovely to start to get to know them and to see them beginning to establish new routines.
The children in Year 1 and 2 have enjoyed joining me for our virtual assemblies which has included 'Fantastic Friday' where we have been able to celebrate the achievements of children in different classes and awarded a 'Star of the Week' in each class. Teachers have also awarded a 'Mathematician of the week' and I always choose a class of the week - I wonder which class will get the trophy this week?
Children may bring in certificates from home on Friday and their teacher will pass them on to me to show in assembly.
Well done to all the children.

I am so proud of you all!
Learning at Home
It has come to light this week that we are likely to be in a situation where we have a number of children off school at any one time due to the self-isolation rules.
We are mindful that it can be quite difficult for young children to miss chunks of learning time in the middle of a term and so have made the decision to upload weekly learning onto the school website.
Often children will be at home with mild symptoms, or no symptoms so in this situation we would like to support parents to be able to keep their child on track with their learning whilst at home.
Each Monday the 'Learning at Home' section of the website will be updated to include information about what your child would be learning if they were in school. Much of the learning that takes place in an infant school is through exploration, discussion and practical experience which is quite difficult to recreate at home, however where there are powerpoints, worksheets or online resources we will publish these. Teachers will also look at the DFE 'Oak Academy' lessons each week and put links onto any additional lessons which may compliment the learning that is due to take place that week.
Parents are asked to send a brief email to the class teacher (via the class email address e.g. kangaroos@nethergreen-inf.sheffield.sch.uk) to let them know what learning their child has covered at home (photos of work welcome). Hopefully this will also help you to motivate your child to engage in their school work whilst at home.
If your child is attending school as normal please do not do this work with your child at home!
Covid Update
If your child is off school because they have Covid symptoms they must not return to school until they have had a negative test result. Please email school to confirm the test result before your child returns.

If your child has been off school because someone in the their household has symptoms they must self-isolate too -this means staying at home and not going out anywhere.
Please see our helpful Covid Guide to see what you should do in different circumstances.
| | |
| --- | --- |
| PTA Update | |
On behalf of the PTA we would like to welcome you to Nether Green Infant school. We hope your children are settling in well and enjoying the first few weeks of term.
The

PTA

is an organisation which raises money to support the school and plans activities to enrich the lives of your children at school. We communicate with parents in a number of different ways including via a mailing list in order to share information about future events, activities and meetings and ask for your support with these events. If you would like to be part of this mailing list please could you send an email to nethergreeninfantschoolpta@gmail.com.
In asking to be part of this mailing list you will be giving consent for your personal details (name and email address) to be used by NGIS

PTA

to contact you

to share information about future events, activities and meetings and ask for your support with these events. You can withdraw your consent at any time.
Dates for the Diary
Please see attached the calendar for this year.
Unfortunately due to Covid restrictions we are not able to invite parents to any events in school at the moment; we anticipate this will be the case for the foreseeable future.
Where possible, we will still aim to share key information with you in different ways.
Key Dates this term:-
Thursday 15th October - Individual School Photos
Thursday 22nd October - Flu Immunisations
Friday 23rd October - INSET day - school closed to children.
Monday 26th - Friday 30th October - HALF TERM (SCHOOL CLOSED)
Monday 2nd November - first day of new term
Notes from the Teachers
Class Web Pages - These are now live and you can access your child's class gallery. These will be updated every so often throughout each term so you can see some of the exciting learning that has taken place in school.
These are accessed by the Foundation Stage and KS1 pages.
Phonics Homework - Children in Year 1 and Year 2 will be bringing home a phonics folder with homework in each Friday - please return this with completed homework by Thursday.
Water Bottles - Some children are still not bringing a named water bottle; please could you ensure they bring a clean, full water bottle each day (please also note that children often refill them throughout the day so if it comes home quite full it may be that your child is on their second bottle that day).
Notes from the Office
School Dinners

- Lunches are currently taking longer to serve than normal due to smaller numbers of children eating in the hall at any one time. To ease the pressure on our kitchen staff, from next week the puddings will change from the current menu. Children will be given shortbread or another biscuit for their pudding - these will be freshly made each day. Fruit and yoghurt will still be available each day.The main course options will remain the same.
Lost Property

- this is building up already. PLEASE NAME EVERYTHING so that we can return items to the children.
Stumperlowe Park Road
Sheffield
S10 3QP
0114 2304094
enquiries@nethergreen-inf.sheffield.sch.uk