Pandas
Welcome to the Pandas
There are 30 children in our Panda class. The teacher is Miss Blakeley. Our teaching assistant is Mrs Godbehere.
Fortnightly Class Newsletter
Our class newsletter is emailed to all our parents and carers once a fortnight.
Spellings
Click here to see the spellings for each term.
Common exception words Y1 & Y2
There is also a list of common exception words which all children should be able to read and spell for their age and stage. These may be tested every so often and it would help if parents and carers worked on them regularly with their children.
Half termly overview
Click here to find out what we are learning about each half term.
Home Learning
Click here for more information on how you can help your child at home.
Class information
Our PE sessions are currently held on a Monday and Tuesday as it is our turn to have Mrs Webster for this new spring term. We are exploring the new PE scheme of work, 'Real PE'. Please ensure that your child has their kit in school on these days.
Mrs Bishop is coming in on Thursday mornings. The children can choose a book and then change it the following Thursday. Please try to make sure that your child has their book in their book bags on that day. They also have a story read to them. So it is near to a real library experience as we can get in school.
What's happening in the Pandas?
Last week we worked very hard doing some SATS practise papers. So it was really nice to do something practical as well. As part of Science Week,we went outside and had a go at making 'boats' out of Lego and Blu-Tak to see what made good shapes for floating and sinking. Then on Friday we chose various different materials (based on what we had learnt in previous science lessons) to make our own boats. At the end of the morning, we tested them to see if they actually worked. We also talked about how we could improve our boats next time, as well as presenting our findings to the rest of the class. We had a lot of fun doing it!
Look at what we have been doing so far this year
We had a great time last Thursday when it was World Book Day. Mrs Bagshaw and myself took the Assembly on the day and it was fantastic to see how much trouble people had gone to with their outfits! We had a really eclectic mix of stories and it was lovely to hear the children's reasons for their choices.
In Panda Class we wrote book reviews as well as drawing and writing about our book characters. Some of our work is on display in the hall.
We have finally finished all our work on superheroes! As you can see from the display, there is a lot of hard work gone into it. We designed our own hero, designed and made our own masks, and wrote a story about our hero. The results are fantastic, and we are very proud of our work. All we need to do now is to turn our stories into a play and use our masks to act it out.
For Chinese New Year we had fun listening to the story behind it all, finding out what animal we are, and making Chinese dragon puppets.
New Spring Term 2017
The Superheroes Topic is going well, the children have made up their own Superhero, using a design file. This in turn has sparked off ideas for an autobiography, writing a story, and making a mask with which we shall use for acting out our stories. The class have got some great ideas and are really enjoying this topic!
We are working hard on learning how to tell the time, and will be moving on to word problems involving time. It helps a lot if you work on this at home as well.
The Maths Open Morning was really productive and I am sure proved useful. It was good to see so many of you, thank you.
Here we are in one of PE lessons with Mrs Webster.
We have created winter pictures using 'cold colours'.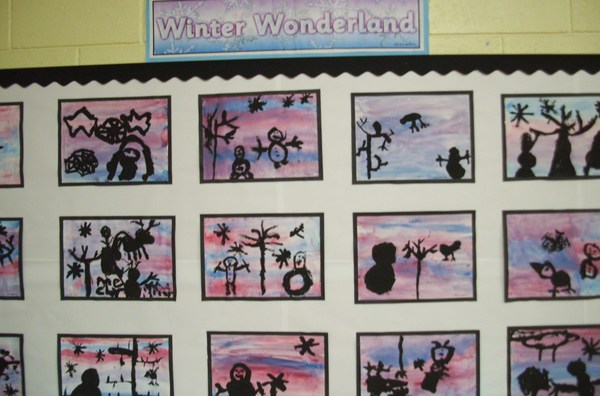 Below are just a few examples of the various things we have enjoyed doing over these last few months.
We had a lot of fun with our 'Dips and Dippers' unit of work!
We were very brave when the creatures came in to meet us!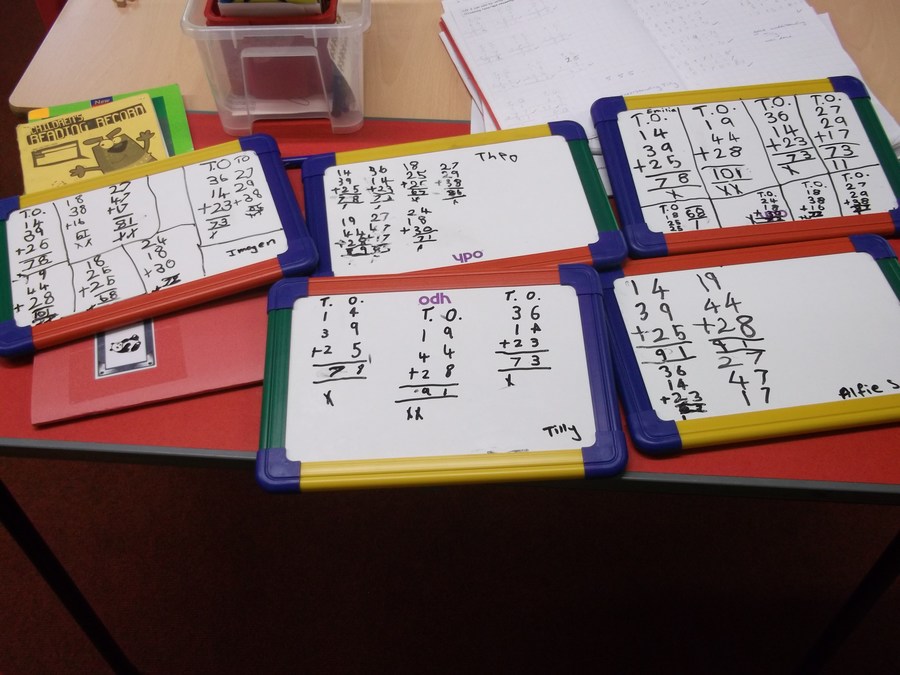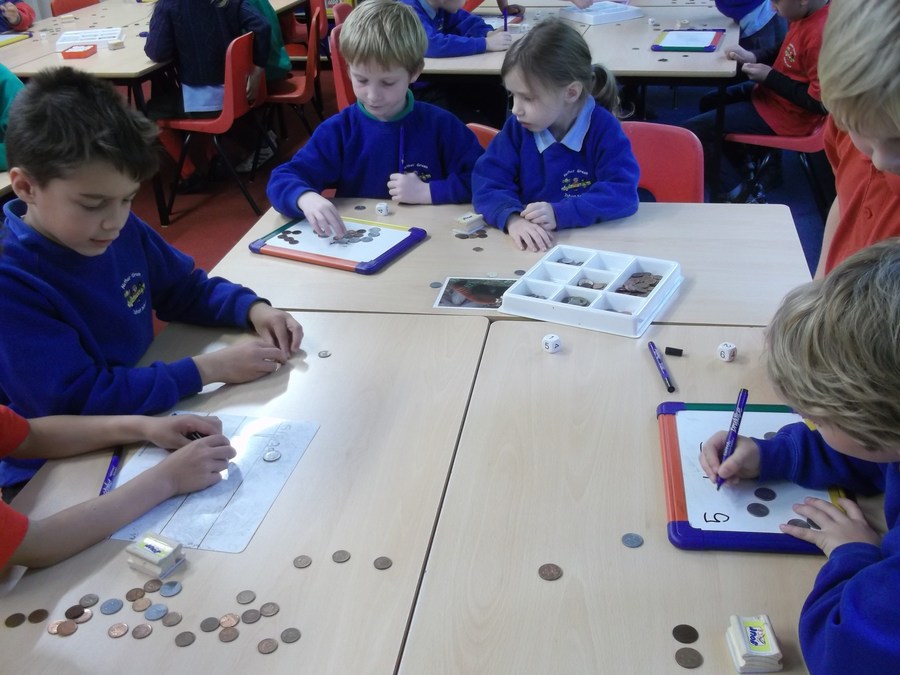 We acted out the story of 'Why the Camel has a Hump'.
We have watched the story, worked on using expression and projecting our voices. Then performed it in our groups, to the rest of the class. Later down the week, we are going to write out our re-telling of the story. Next week we will be making up our own Ting Tinga tale.