Bears
Welcome to the Bears
We are a Foundation Stage class of 25 children. Our teacher is Mrs Bagshaw and our teaching assistant is Miss Parkin.
Weekly Class Newsletter
Our weekly class newsletter is emailed to all our parents and carers.
Half termly overview
Click here to find out what we are learning about each half term.
Spring 1 2016 Once Upon a Time
Look at what we have done so far this year...
16th June
We had lots of fun today when we had our Sports Morning. The weather stayed fine and we all ran really fast!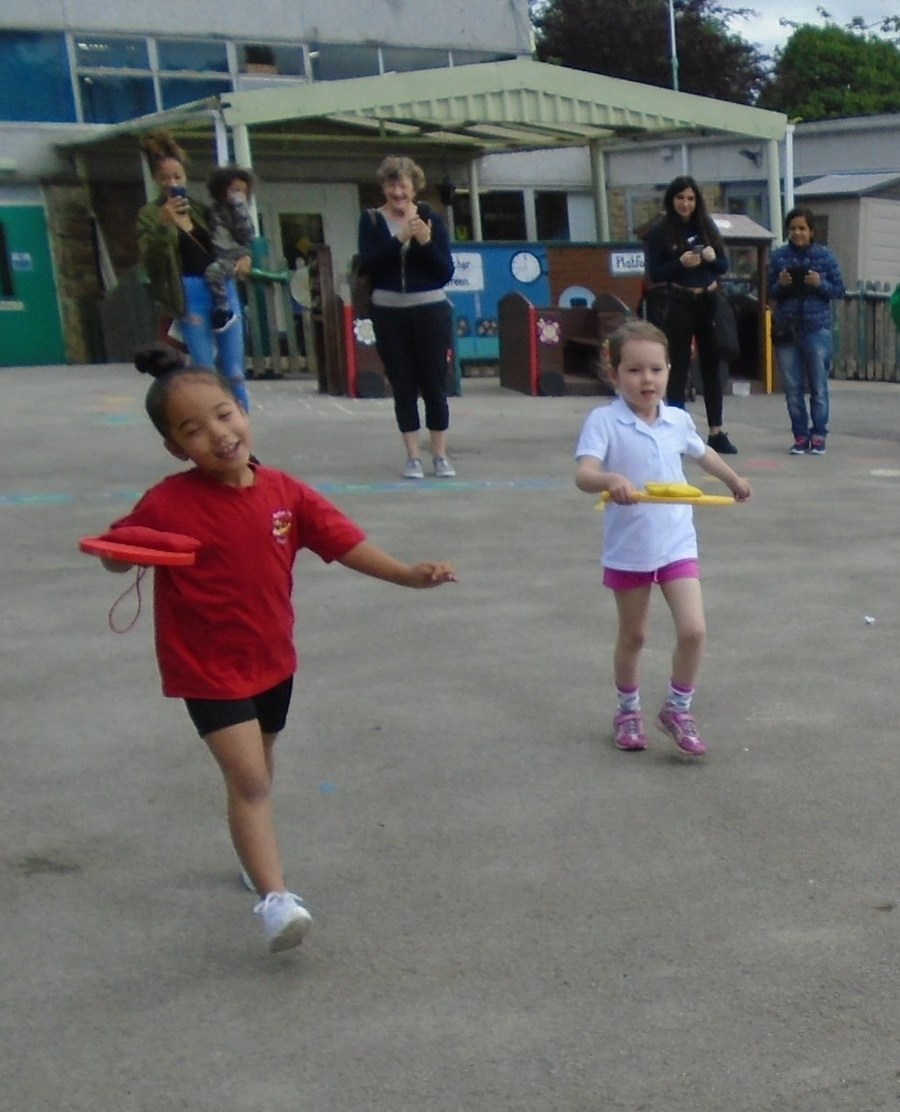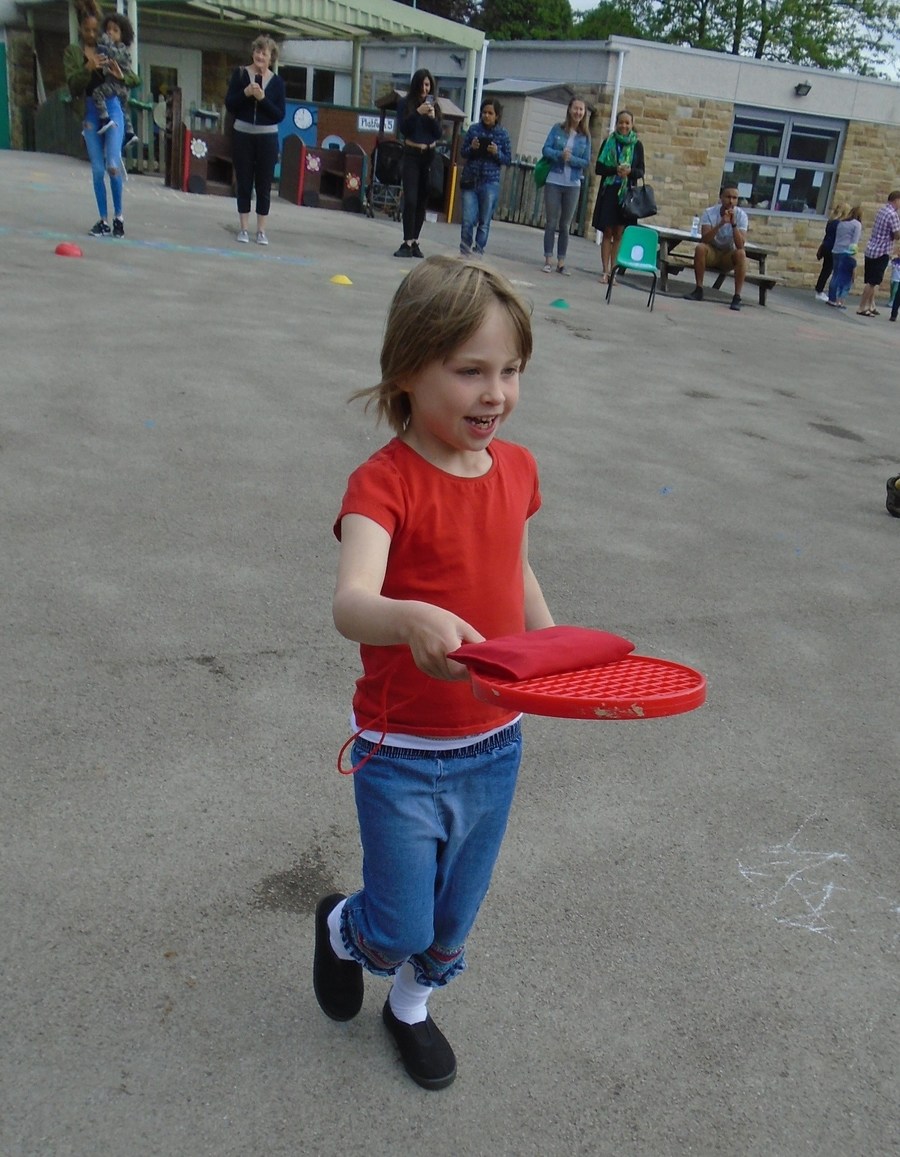 9th June
Today we have been in the sunshine bouncing on the bouncy castle!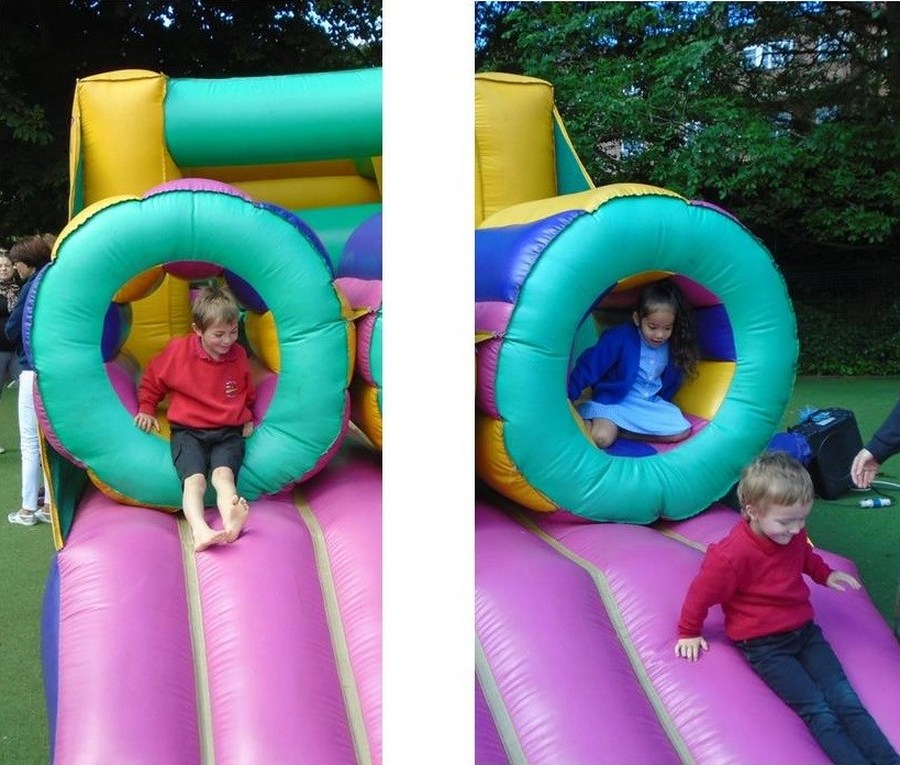 May 2017
We have been waiting patiently for our butterflies to hatch out of their chrysalis, and on Wednesday this happened! We released them into the garden on a beautiful, sunny day.
On Thursday 2nd March we celebrated World Book Day. The children in Bears class wore some super costumes and we enjoyed reading some of the stories.
Week beginning 30th January
We had a great time when the History Van came to visit us. We know how to use a flat iron, clean horse brasses and had a go at writing with a quill and ink.
Week beginning 23rd January
Making new chairs for baby bear has been really good fun, and we have been learning how to work together as part of a small group.
Week beginning 9th January 2017
We were really busy when we had our Maths Open morning on Friday. We did lots of activities such as making Number Jack numbers (very popular!), shape pictures, repeating patterns, and number strip tape measures. We also practised number formation and counting.
Week beginning 14th December 2016
We had a great time when we went to the Discovery Centre in Eccclesall Woods.
We made homes for elves and fairies using sticks, branches, moss and ferns.
Week beginning 31st October 2016
We were really busy at our 'Stay and Play' morning. One of our most popular activities was making repeating pattern fruit kebabs. We definitely had our '5-a-day' today! The strawberries disappeared very quickly!
Week beginning 17th October 2016
We had a great time when we went on a bear hunt in the wild life garden. We found lots of bears and put them in numerical order in the outdoor classroom. We also had lots of fun playing with autumn leaves. We did some 'big art' and made a super picture of a giant bear!
We have spent the last few weeks getting to know our school and have been really active.
We have had lots of fun learning all about Numicon! Our challenge was to fill the board without leaving any gaps. We have also put the Numicon tiles in order and labelled them with the correct numeral.
We read a book called 'Ruby flew too!' and painted some pictures of ducks.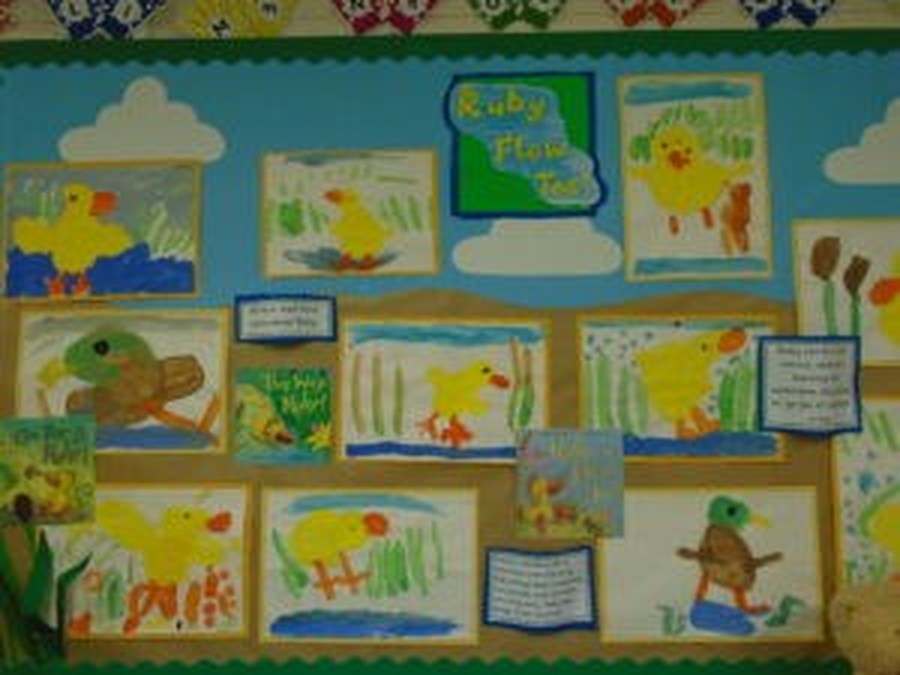 We have also been introduced to our class worry monster who takes away all our worries. We painted our very own worry monster and made a worry doll too.